Both Wexford and Kilkenny could not be separated after 70 minutes yesterday…
Unfortunately, from a Wexford perspective, Kilkenny defeated the Model County on a scoreline of 2-37 to 2-29 after extra time.
It was a thrilling encounter, and one with many talking points. Here, we'll discuss just some of the talking points following Wexford's loss to Kilkenny.
A win against Kilkenny would have seen Wexford through to the Leinster Senior Hurling Final against Dublin after they defeated Galway in the previous game. For some, it was one that got away, but others would be quick to highlight the many positives that could be taken from it.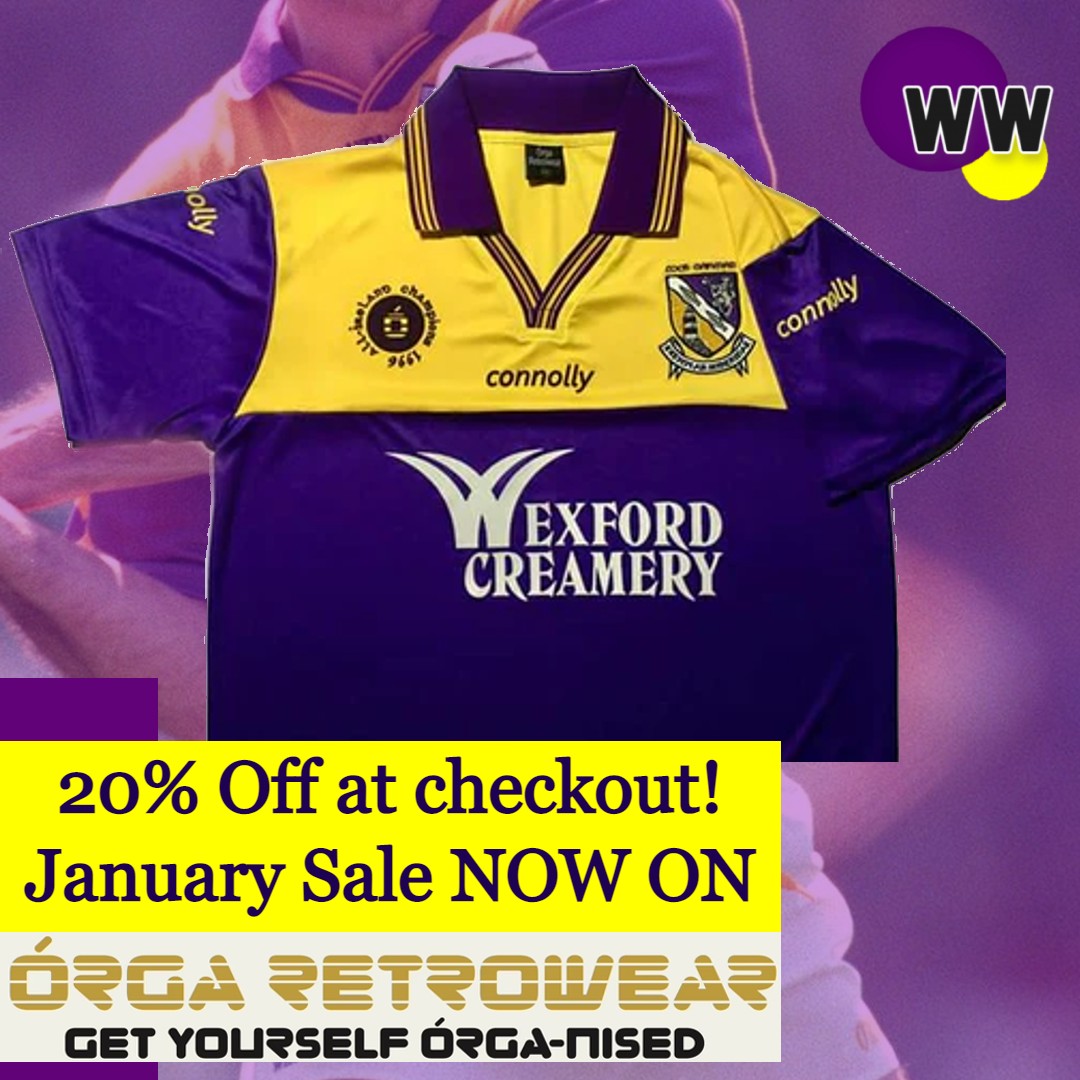 The pendulum:
Despite the result, yesterday's game was one of the best in a long time. The pendulum turned in Kilkenny's favour, then Wexford's, then Kilkenny and that was a common theme throughout the game. It was heart-in-mouth stuff for Kilkenny and Wexford fans, and it would have been a cracker of a game for neutral onlookers.
Wexford turned up:
After a questionable Allianz League campaign, some questioned if Wexford would turn up against Kilkenny. Yesterday, they did turn up and it could have turned in Wexford's favour just as easily. It was a tight game; Wexford could have won as easily as they lost it.
The McDonald goal:
One of the biggest talking points from the game was Conor McDonald's goal which was later disallowed. Liam Ryan's shot from distance was stopped by Kilkenny goal-keeper Eoin Murphy. It was just over the cross-bar, but Murphy batted the ball right down into the onrushing Conor McDonald who tapped the ball into the net. As McDonald was celebrating the goal which put Wexford in front, hawk-eye was called which resulted in the white flag being raised. It was over the bar, it was a drawn game, and it was a great point by Liam Ryan.
Extra-time subs:
Some questionable calls were made by Davy Fitzgerald and his management team in extra time. Players were substituted only to be brought back on again. In such an up-and-down, energy-sapping, pulsating game, one must question if some of the other substitutes could have been brought on instead. Kilkenny did this and it did give them an energy boost in extra time.
Extra-man, extra time:
Kilkenny's goalkeeper Eoin Murphy received a yellow card and a sin-bin in the opening minutes of extra-time after he took down the Wexford attacker as he was going through on goal. Mark Fanning then buried a penalty into the bottom corner. At that moment, the game was Wexford's for the taking, but Wexford failed to take full advantage of the extra man.
__
Scorers for Kilkenny: TJ Reid (0-16, 0-11 frees, 0-1 '65); E Cody (1-5); W Walsh (1-1), R Reid, J Maher, J Bergin (0-2 each); E Murphy (0-1 free), T Walsh, C Fogarty, A Mullen, J Donnelly, M Keoghan, A Murphy, B Ryan, M Carey (0-1 each).
Scorers for Wexford: L Chin (0-14, 0-12 frees); M Fanning (1-1, 1-0 pen, 0-1 free); R O'Connor (0-3); D Dunne (1-0); L Óg McGovern, S Murphy (0-2), C McDonald (0-2); M O'Hanlon, D O'Keeffe, P Morris (0-1 free), J O'Connor, L Ryan (0-1 each). Error, group does not exist! Check your syntax! (ID: 1)
Read also:
To submit your news for publication, click here. To advertise with us, check out our advertising rates here.