For all who pass through the quay on Wexford the statue of Commodore John Barry has become a familiar, comforting sight, and a symbol of home at the beating heart of Wexford town…
The looming statue of Barry has become an icon of sorts as he stands on his pedestal gazing out at the steadily flowing waters of the quay, surveying all walking before him on the promenade. All residents of Wexford town and indeed most visitors to the town are very familiar with the statue of Commodore Barry, yet very few are familiar with the intimate details of Barry's life and how he rose to the command of the US navy.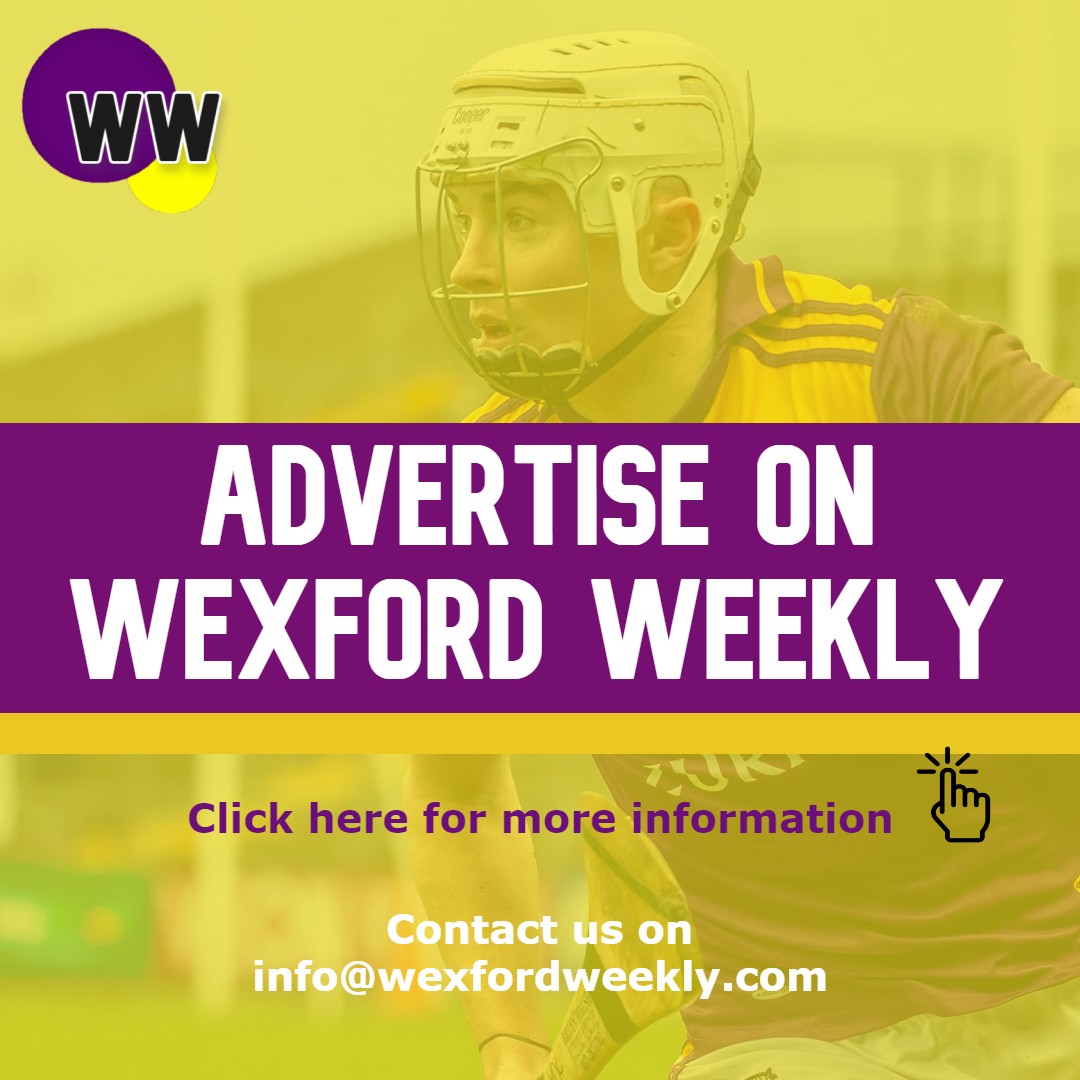 From the early stages in the lives of many it is clear that some are destined for greatness, however, John Barry lived quite an unremarkable life in county Wexford. Barry was born on the Good Friday, the 16th of April 1745 in Tacumshane, Wexford. He was born to James and Ellen Barry and was the eldest of their six children. Barry's family were not wealthy; they were tenant farmers and struggled to pay their rent to their Anglo-Irish landlord.
As a youth, Barry endured a traumatic experience when the rent payments became overwhelming for their family and his father James was unable to pay. Their landlord ruthlessly and unmercifully turfed the Barry's out of their little thatched cottage. However, out of this traumatic experience a new opportunity would arise from which Barry would build his future successes.
John Barry was sent to live with his uncle Nicholas in Rosslare. It was here by the coast with his uncle John where he got his first experience of sailing as he started to sail on his uncle's fishing boat. Following some extensive research, it is evident that John not only had a great love for the open water, but he had great skill for seafaring as he remained employed aboard his uncle's fishing boat as a deckhand.
Not only did he develop great affection for the sea, but he also developed a fascination with boats. By the age of fifteen, John had his first taste of true adventure. Now a very skilled and able bodied seafarer, he found himself a position as a seaman on a merchant ship sailing between Europe and the Caribbean.
One would have to imagine that the idea of sailing across the Atlantic from the temperate to dreary climate of Ireland to the soaring heats of the tropical Caribbean must have been an amazing experience for John as such a young man. John quickly rose through the ranks and by the age of seventeen in 1762, he became first mate aboard a merchant vessel.
Barry was by all accounts a physically imposing young man of a muscular build and of around 6 foot 4 inches in height. By the age of 21Barry was given command of a sixty ton schooner called Barbados.
In 1767, Barry married Mary Cleary in Wexford, but Mary was to die just seven years later when John was at sea in 1927. Barry would go on to marry a woman from New Jersey named Sarah Keen. Barry himself however would die childless.
In 1775, the American Revolution began, and Barry with a mind set on adventure and filled with courage, offered his services as an experienced seafarer to the independent US congress. Barry's request was graciously accepted. Congress agreed to purchase the last merchant ship Barry had worked on and ordered him to re-rig the ship and to make it fit for war. In 1776, the President of the US Congress, John Hancock, officially signed off on Barry's Captain's Commission.
Barry was to command many ships during the revolution. The first ship Barry was to command was the USS Lexington; Barry commanded her during the Battle of Turtle Gut inlet and skilfully evaded capture and destruction at the hands of a superior British navy fleet many times, which was a testament to Barry's skill as a Captain.
Barry gave up command of the USS Lexington in 1776 and instead, he commanded the USS Delaware for much of 1777, where he captured many British Vessels in the Delaware River. In 1778, he took charge of the USS Raleigh which was captured by the British Navy. Interestingly, in 1780, Barry authored a book on signals to improve communication of naval vessels at sea when in formation. 
Perhaps Barry's most notable post of command during the revolutionary was when he was at the helm of the USS Alliance. Here, he captured two major ships in the British navy and aided the continental navy in its final defeat of the most capable maritime power of its time 230 km south of Cape Canaveral on the 10th of March 1783.
It's clear that Barry was a skilled tactician, was unafraid to get his hands dirty, and that he was a respected commander who displayed great ingenuity during the American Revolution. He evidently had a skill for dealing with people regardless of rank as he also managed to suppress three mutinies during the revolution.
Barry had fought alongside General George Washington during the war itself and the two men would go on to form a close bond. On the 22nd of February 1794, President George Washington made John Barry the first commissioned officer in the newly formed United States navy, and then, Barry was given the title of Commodore and made head of the US navy. 
Barry would serve under President Washington, President John Adams and President Thomas Jefferson. He commanded the frigate, United States, which carried US diplomats to France to negotiate a Franco-American alliance. Barry's last official day of active duty came on the 6th of March 1801 where he sailed the USS United States into port. Barry remained as head of the US Navy up until his death in 1803.
Following the death of his sister, Eleanor, and her husband, Thomas Hayes, in the 1780s, Barry raised their two teenage sons Patrick and Michael.
Patrick would follow his uncle's seafaring path as well as being a very influential businessman. John died on the 13th of September 1803 aged only 56 from asthma related complications at his US residence named 'Strawberry Hill'.
Barry was a deeply religious man and would allegedly begin each day at sea with a reading from the bible. Barry was buried in Old St. Mary's Catholic Churchyard his epitaph read: 
"Let the Christian, Patriot and Soldier 

Who visits these mansions of the dead 

View this monument with respect. 

Beneath it are interred the remains of 

COMMODORE JOHN BARRY 

Father of the American Navy."
Statues of the revered Commodore can be found in Washington D.C. and Philadelphia. The statue to be found proudly on display on the quay was gifted to Wexford town in 1956 and was delivered by the USS Charles S Sperry.
The statue has attracted many famous visitors who have come to pay tribute to Commodore Barry, however, the two most famous were both residents of the White House.
Following his terms in office, former President Dwight D. Eisenhower travelled to Ireland and payed a visit to the statue which had been sent to Ireland during his tenure in office. More famously, President John Fitzgerald Kennedy while on his visit to Ireland stopped to lay a wreath and to pay tribute to another Irishman with Wexford roots who had helped to shape America.
To this day, the Commodore stands steadily on his perch, sword tightly gripped in his hand and his eyes permanently gazing out to sea. A proud son of Wexford – Commodore John Barry will live long in the memory on both sides of the Atlantic. 
Wanna Keep Reading This Content?
Register Now! For as little as €3 annually… 
Our columns and improved content will be restricted to Wexford Weekly annual subscribers. By registering, you will have access to all of Wexford Weekly's content and you'll also be supporting a growing independent brand. We thank you for your continued support.  
– Access to all content
– Improved, premium features 
– Discounts on products 
– First to know about future buses 
– Discounts on future events 
For a 3 Euro Subscription, click here. 
For a 6 Euro Subscription, click here. 
Read also:
Remember to submit your news to Wexford Weekly! To advertise on our socials or website, email our team at info@wexfordweekly.com