Christmas is coming up and although the weather may be getting colder, there can be nothing better than getting out into the fresh air…
With that in mind, we've decided to put together an article highlighting some of Wexford's nicest walks you should try over this Festive period.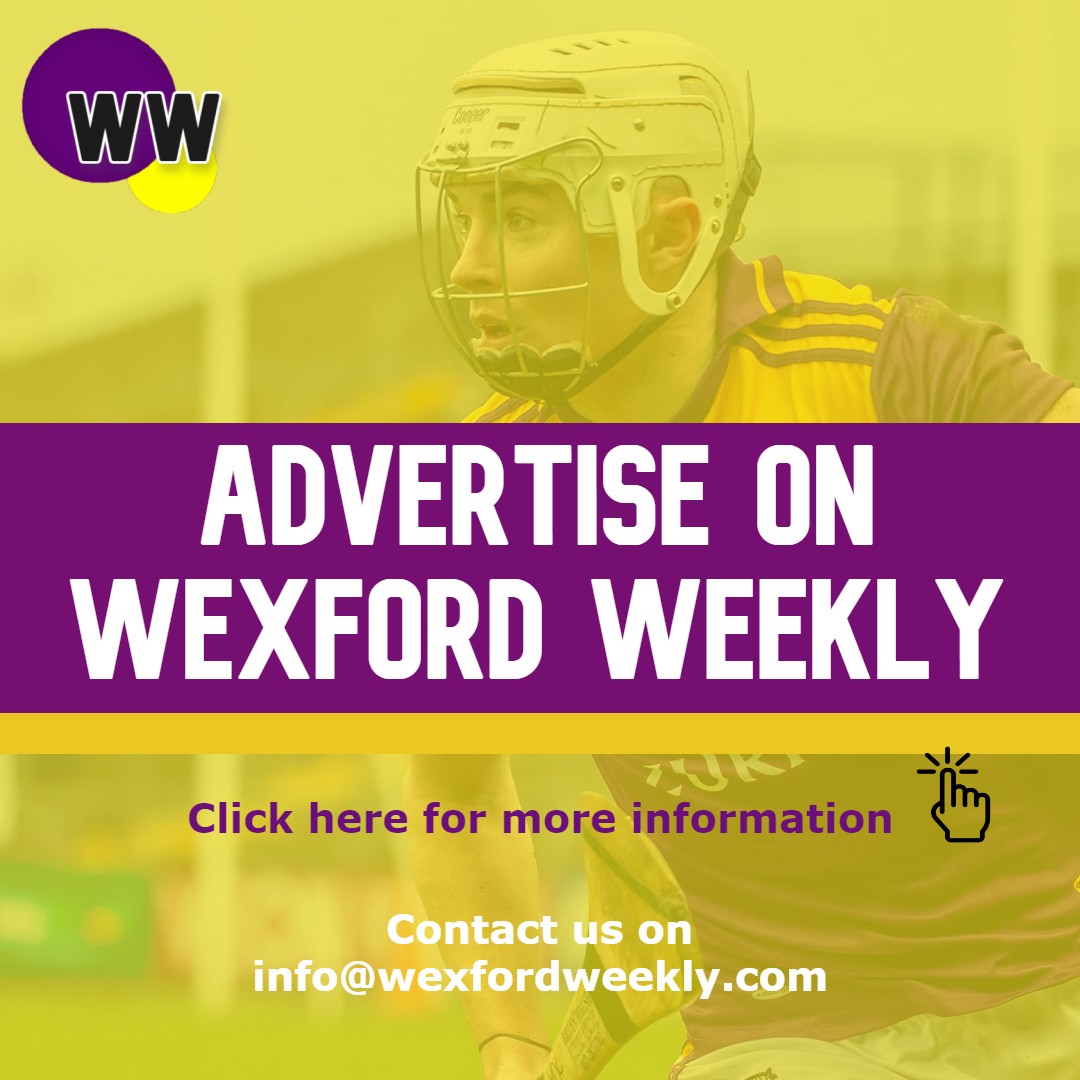 Carrigrua hill, Ballyoughter, Gorey 
Carrigrua Hill hill is a very family-friendly walk as it is relatively easygoing for the majority of the trail. Start off in the car park going past the forest barrier and then snake your way left after 100 metres and then right again after another 150-odd metres. 
Continue on, ignoring the small trail to your left and continue straight on the main path. The forest is mainly made up of evergreen conifer and Leyland trees with a smattering of deciduous trees like willow, oak and beech. 
There will be hibernating Fraughan bushes to see on your left on the bank, along with some heather and other plants including ferns. Eventually, you will start to climb and soon through gaps in the trees to the right, you will see fabulous views towards Sliabh Bui Mountain near Ballyduff to the northwest and then to the West to dark looming masses of Blackstairs Mountain 
and Mount Leinster. Take a sharp turn to the left on a bend and head onwards uphill. After a while, you will hopefully notice a small sign for the Giant's bed after a large stand-out rock on the right. Head about 60 paces and you'll see a gap on your right with rock. 
Carrigrua hill to many people down the years and in local legend looks like from the Ferns angle like a Giant laying asleep. The Giant's bed on the hill is a large flat-topped rocky outcrop which offers spectacular views of Blackstairs Mountain and Oulart hill and the mid-Wexford countryside. It's a fabulous spot for a reflection and chill out and maybe even a picnic if you're with family or friends. Head back to the main trail and then head right. Follow the trail through some lovely woodland to the big wide area. Then follow the route you ventured out back home till you reach your car again. The car park area offers stunning views to Lugnaquilla
Carrigrua hill car park is located at 52.592086, -6.384727 on google maps 
Bree hill, Bree, Enniscorthy 
Bree hill is a fabulous destination for hill walkers, situated within a few hundred metres of the village itself. I would advise parking up in the village and then walking down the road which is named the Rock of Bree road on google maps. The road is beside the post office/shop. It's about a kilometre of a walk to the entrance. At first, the road is straight but then goes through a series of bends, just keep on the main Bohreen. You'll see a new house just constructed and then above there is a very sharp turn to the left, then you'll spot a brown and
white painted farm gate and to its right, you will spot the small laneway that leads to Bree hill. The first thing that greets you is the lovely stone wall on the lane. Then in gaps to your left, wonderful views to Forth Mountain to the south. At the crossroads of the trail turn right. The nature of the walk is fantastic with some fabulous Holly trees overflowing with their lovely red berries, with birch, oak and beech from near the start of the walk. This gives way to Scots Pine and Norway spruce elsewhere, amongst other evergreens. When the walk evens out again you will through gaps spot views of Carrigrua hill, Oulart hill, Vinegar hill and Sliabh Bui to your right. In the next section going downhill on this very relaxing hillside walk, the forest landscape is filled with beech and larch. This is a Christmas walk so don't destroy yourselves, I, for example, turned home on the hairpin bend after this, it's up to yee when you feel like turning back, the path is self explanatory. There are other marked trails if you feel like strolling more. Bree hill Car parking is located at Bree village 52.434842, -6.609115 on google maps
Edenvale walk, Castlebridge, Wexford 
Edenvale walk is a quaintly picturesque walk through the valley of the river Sow, near Castlebridge. The walk includes such lovely sights as the river, its cute waterfall upstream, and the lush forest. The walk starts off at Edenvale car park. The walk at the start is sided Beech, Holly Lime, Oak, Sycamore and Hazel trees. You will take the left fork in the track, through the two old gate pillars and very quickly you begin to follow the river Sow upstream. The path is nice and easy but the Geography is quite dramatic with steep wooded Valley sides on either side of you as the slow pace of the water here adds to the tranquillity of the experience. Spot the little waterfall to your left after a while. Coming across a small building, walk along its left wall and up the metal door staircase, until after literally 12 steps the beauty of the River Sow Gorge reveals itself to your right with its sublime Waterfall. There is another waterfall further up which is nice too and it's a lovely plunge pool. Take your selfies and then it's back to the way you came
Edenvale car park located at 52.386399, -6.466430 on google maps 
Kelly's wood, New Ross 
Kelly's wood is entered at a Carpark marked for Oaklands fishing lake, almost opposite Hennessy's Petrol station. 
You will be following the Red route, Oaklands trail, (the left spur going closest to Oaklands house fields). The forest is a rarity as it is one of Ireland's few deciduous native forests. It is dominated by Irish Oaks which are a crucial tree to the psychology of our heritage. The wood is also interwebbed with Holly and Rowan other beautiful native trees. Go on for about 600 to 700 metres and you'll notice the trail veering slightly right and onto a big path following a lovely little stream on your right. Be sure to take in the brilliant diversity of
wood's understorey, which fraughan bushes, ferns and flowers. Go all the way to the far car park through a pleasant leafy environment and then turn back on yourself. After 700-odd metres, you'll turn off the main path but remain on the red trail. You can slightly deviate onto the Lakeside trail within a short distance if you want which adds a bit of joy and scenery to your walk. Then it's straight back to the car park. 
Kelly's Wood car park is located at 52.378384, -6.957086 on google maps 
Tombrick wood, Castledockrell, Bunclody. 
Park up beside the forest entrance, there is no real parking area to speak of, just a space at the entrance. The forest is an evergreen conifer forest and the trees provide a relaxing backdrop to your walk. Continue on uphill and bear left through some lovely mixed forestry with evergreen and deciduous trees of Lime, Oak and Holly flanking you on either side. After two hundred metres you will head slightly right and straight up the laneway Stop shy of the mast and ignore it, looking back to the south and southwest with stunning views of the countryside below you. On the way down, when you get to the young Christmas-like trees on your right. Check them out on the narrow path and you might spot Carrigrua hill to your South-east. 
There is a small overgrown path on the other side of the main path and the adventurous can walk this and be enthralled by its lovely Holly avenue. Then it's back to the car. Tombrick wood parking for two cars at 52.598785, -6.606480 on google maps.
Value our site? Register NOW for as little as €3 per-year
For a €3 Subscription, click here. 
For a €6 Subscription, click here. 
Enjoy our content? Want to keep reading it? By registering, you will have access to all of Wexford Weekly's content and you'll also be supporting a growing independent brand. We thank you for your continued support. It costs less than one cent per day to register on Wexford Weekly. If you value our site, we really appreciate it.
– Access to all content
– Improved, premium features 
– Discounts on products 
– First to know about future buses 
– Discounts on future events 
Read also:
Remember to submit your news to Wexford Weekly! To advertise on our socials or website, email our team at info@wexfordweekly.com