Wexford lost out to Galway in Salthill last weekend and since then, a lot of criticism has surfaced of the team…
Some of the major criticisms from Wexford hurling fans was in relation to playing Rory O'Connor as sweeper, the weak penalty, and allowing Galway to ease back into the game after Wexford's dream start. While some criticism may be warranted, it's not the be-all and end-all just yet.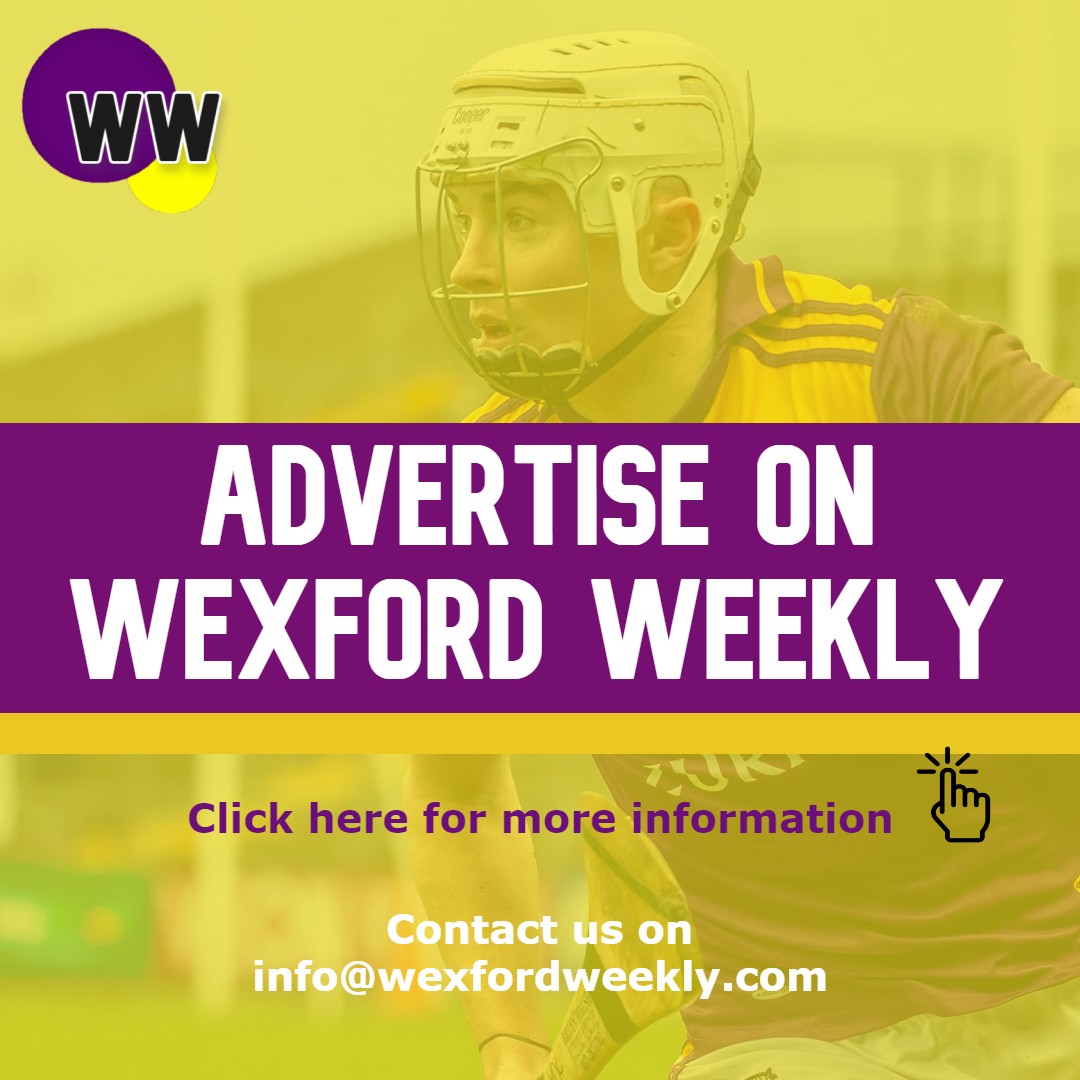 Speaking right after the game to Off The Ball, Wexford manager Darragh Egan highlighted that their attention is now solely turned to Antrim. The game against Galway was just "one round out of five rounds in the Championship". Contrary to what some people may want you to think, this Championship is only getting started – and it's far from over from a Wexford perspective.
Although a Championship win in Salthill would have been great to witness and it would have put us in the driving seat, we have to look at it from a more realistic viewpoint too. Realistically, Wexford were not expected to win against Galway. Betting company Paddy Power had them at 5/1 to come out of Pearse Stadium with a win leading into the game.
And, that's Paddy Power thinking that both Lee Chin and Damien Reck would be playing.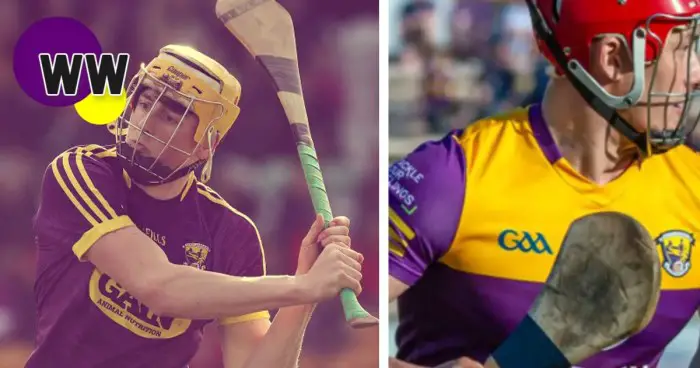 Missing the two of those players was a sucker-punch to the gut before the game had even started. An uphill battle turned into a climb up Mount Everest, barefoot. The task, with those players was significant, never mind without those two players. A lot of people seemed to have forgotten that we were without Reck as well as Chin, our vice captain and captain respectively.
Next up for the Yellowbellies is a home match against Antrim. That's ideal. With all due respect to Antrim, they are considered one of the weaker teams in the Leinster Championship alongside Westmeath. Their performance against Dublin last week was promising, but we can be sure that Wexford will be careful, and they won't take them for granted either.
After Antrim's performance against Dublin whereby they came away with a point, they will be entering this game with a lot of confidence. This Wexford match is a game that they would have targeted since the start of the year too.
Even though they would have targeted this game, I can only see one thing happening in front of a packed Wexford Park when Wexford need a win, and that's the people in Purple and Gold celebrating at the full-time whistle. It's a game that we need to get two points from. If not, more criticism will be coming their way as their Leinster Championship hopes will be out the window. When it comes down to it, and when Wexford know how much lies on this game in front of their home crowd, there will only be one winner.
A win against Antrim would set up an exciting away clash in Croke Park against Dublin in Round 3. In my opinion, this game will be a defining moment of the Leinster Championship. Both teams will need a win and both will be going in all guns blazing to achieve it. The Walsh Cup thrashing in 2022 will still be fresh in the memory of many Dublin and Wexford hurling fans, whereby Dublin demolished Wexford by 16 points in Croke Park. Although that was in the Walsh Cup, Dublin will be quietly confident that they can attain the win against Wexford here too, and they will likely be slight favourites leading into the game after beating the Model County in the same fixture last April.
In that Leinster Championship game in 2022, Dublin defeated Wexford by a single point, but that was in Wexford Park, so the Dubs will have somewhat of the upper-hand in this year's fixture. Despite this, with everything on the line, Wexford won't be an easy push-over, and they will bring the intensity that can hurt Dublin and highlight to them that they're going to be in a dog-fight, with nothing easy. This is Championship hurling after all.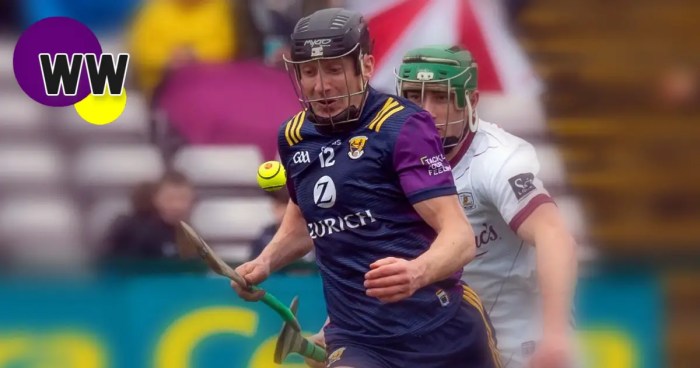 Wexford people love travelling to Croke Park too, and you can be guaranteed, that if they do beat Antrim next weekend, a big crowd will be in attendance cheering on the Yellowbellies in every action and every puck. Though the Dublin game may feel like forever away, it's really only around the corner with it scheduled to take place on May 6th.
A solid win against Antrim and Wexford fans will be buzzing again with excitement, knowing full well that this Championship is wide-open again should they get an away win against Dublin. A follow-up win against Dublin in Croke Park would see the people singing Darragh Egan's praise. With Dublin dropping points against Antrim, a win here could see Wexford battling for a top-two Leinster final spot, if their remaining two fixtures go their way too.
A win against Dublin would see Wexford play Westmeath in the fourth round with still everything to play for. Just like with the Antrim clash, Wexford would be expected to beat Westmeath at home. While it's important not to under-estimate them, Kilkenny's victory over them in Round 1 showcases that Wexford, too, are probably that level above Westmeath at the moment. Others could argue that Westmeath's draw with Wexford in 2022 would highlight something different, but I think Wexford will have way too much fire-power for Westmeath this time around and they will not allow the same thing to happen twice in consecutive years, especially knowing the excitement and opportunity that could await them otherwise.
A win here against Westmeath will set up a mouth-watering clash against our neighbours, Kilkenny. In recent times, Wexford seemed to have the upper-hand over Kilkenny. Unlike with previous Wexford sides, they don't fear the Cats anymore and the even-more beautiful thing about this potential decider is the fact that Wexford will be playing Kilkenny at home this year. Not that it made a difference last year though, as Wexford defeated Kilkenny, the eventual All-Ireland runners up, on their home patch. Wexford's hopes in the Leinster Championship could easily come down to this last game against the Cats, once again.
People can be quick to criticise after a game, but really this Championship is still all to play for. It's not easy, but nobody said it was going to be easy either. The old cliché, one game at a time, does come to mind: but with the Championship format the way it is, it's hard not to see the bigger picture. It's still all to play for. One game was never going to define Wexford's Championship season in 2023.
Value our site? Register NOW for as little as €3 per-year… 
For a €3 Subscription, click here. 
For a €6 Subscription, click here. 
Enjoy our content? Want to keep reading it? By registering, you will have access to all of Wexford Weekly's content and you'll also be supporting a growing independent brand. We thank you for your continued support. It costs less than one cent per day to register on Wexford Weekly. If you value our site, we really appreciate it.
– Access to all content
– Improved, premium features 
– Discounts on products 
– First to know about future buses 
– Discounts on future events 
Read also:
Remember to submit your news to Wexford Weekly! To advertise on our socials or website, email our team at info@wexfordweekly.com