Next Sunday, the Wexford Senior hurlers will travel in numbers to O'Moore Park in Laois to face off in the Leinster quarter-final. 
The game has sort of been brushed under the carpet though, with the thoughts of a Wexford v Kilkenny showdown in Wexford Park getting all of the media attention and promotion. The fact that many in Wexford already see this match against Laois as a guaranteed win will suit Laois, who will enter the game as complete underdogs.
Although they are the underdogs, there isn't a huge gap between Wexford hurling and Laois hurling in the grand scheme of things. Laois, who will cherish the home advantage on Sunday will be delighted with all of the attention that the Wexford Senior hurlers are getting. Notably, the Wexford Senior hurlers warranted the attention after an impressive National League campaign in 2017, however, it's important to note that in that impressive league campaign, the Model county struggled against the O'Moore County. In that game, the game was evenly matched and in the dying moments, it looked like Laois were about to pull off a mighty win in Wexford's back yard.
That game finished 2-24 to 2-20 in favour of the Yellowbellies, but the fact that they conceded 2-20 may be worrying for Fitzgerald's charges. Furthermore, that day the Laois talisman Ross King only scored one point from play and since then he has been in flying form.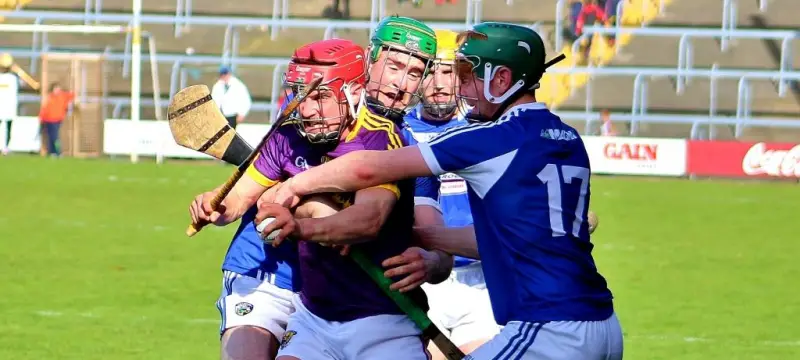 In recent games between Wexford and Laois, the Yellowbellies have always seemed to struggle in the heat of battle. There is so much talk about this young Wexford side budding with enthusiasm and talent, but this Laois side is on a similar wavelength. In 2013, Wexford actually lost to Laois in the Leinster minor championship. From that team, many players from both sides have now transpired into their senior set-ups.
Laois will not fear Wexford, and this certainly will not be "a walk in the park for Wexford." Without a doubt, Laois will fancy their chances against Wexford on Sunday and that is no surprise.
---
Wexford Weekly. 
If you would like to submit an article, please use the link provided.