The Wexford Eagles' drive to the playoffs moved up a gear yesterday, with a 57-8 win over a very sporting, enthusiastic and determined North Dublin Pirates.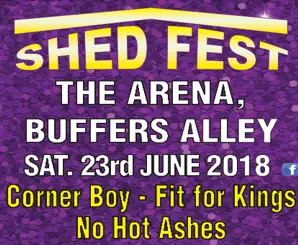 The Eagles excelled in all phases of the game and were leading 28-0 at the end of the first quarter of play.
Three different players crossed the line for Wexford, with running back Darren Greene notching up an incredible personal tally of 31 points, including four TDs, five extra point conversions, and one 2-point conversion. Quarterback Sam Doran also had another exceptional afternoon, running in three touchdowns and another 2-point conversion, and Trevor Smith also got in on the scoring act.
On the other side of the line, the Eagles defence was utterly dominant. Safety Terry Carey nabbed another two interceptions on the day, while Henry Foxton and Tony Skranc each got the first "picks" of their Eagles careers. Up front, Daniel Noctor, Dylan Gregan, Rob Farrell and Krzysztof Gajek continuously cut off the running avenues through the middle. Paddy Bissett seemed to show up anywhere on the field the ball happened to be, and Willie O'Brien and Michael Hassett also turned in stellar performances. Even when kicking, the Pirates had little joy; their only field goal attempt was blocked when Craig Morrell stormed through the line and, after blocking down the attempt, followed through to recover the ball, giving the Eagles excellent field position.
We would like to thank the North Dublin Pirates for being outstanding hosts, and we wish them well for the rest of their season. Our attention now moves on to Naas, where we play the Cill Darra Crusaders in two weeks time.
The Wexford Eagles remain unbeaten, having now won 5-0 so far this season, with their sights now set firmly on gaining promotion to the SBC.
Report by Wexford Eagles, Facebook. 
__