Do you know who'll win the Wexford Senior Championships this year? Well, the betting odds have just been released…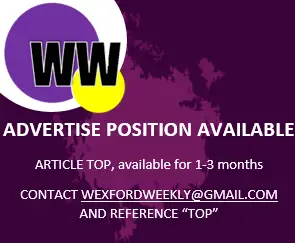 Reigning champions Naomh Eanna come in at 9/2, while their county final opponents from last year, St Martins, lead the betting at 9/4.
Wexford Senior Hurling Championship Winners:
St Martins 9/4, Naomh Eanna 9/2, Oulart 5/1, Rapparees 10/1, Shels 12/1, St Annes 14/1, Oylegate 14/1, Ferns 16/1, Rathnure 20/1, Glynn 25/1, Faythe Harriers 25/1, Fethard 50/1.
In the football, the Shelmaliers lead the betting, who are closely followed by ST Martins, Starlights and Castletown.
Wexford Senior Football Championship Winners:
Shels 7/2, St Martins 4/1, Startlights 5/1, Castletown 8/1, Glenn 9/1, Kilanerin 12/1, St James' 12/1, St Annes 16/1, Guseranne 16/1, Fethard 25/1, Hoursewood 33/1, Sarsfields 40/1.
The above betting odds were provided by LeadingLayerBetting, a local independent bookmaker located at Monck Street in Wexford town.