It's not long now until Wexford face neighbours Carlow in championship hurling…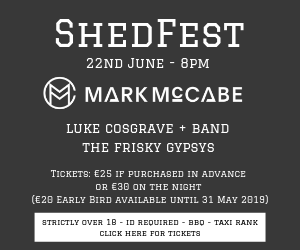 If Wexford want to keep their hopes of Leinster Championship silverware intact, nothing less than a win and two points on the board will be good enough against Carlow on Saturday evening.
Free taking duties:
Chin only missed one free against Dublin as he hit eight frees and two 65's between the posts. However, a windy Salthill placed the Wexford star in the spotlight for all the wrong reasons. Frees that should have went over, were drifting wide, raising concern among the Wexford faithful. Likewise, goal-keeper Fanning missed four long-range frees against Galway. Maybe it's time to place wing-back Paudie Foley underneath the long-distance frees again. It'll be interesting to see if the free takers are changed.
The reliable XV?
There was only one change to Wexford's starting line-up last week against Galway. Cathal Dunbar, who came in as a late change for Jack O'Connor was the only switch. With all due respect to Carlow, they are not the standard of Wexford. Questions have been raised, whether Davy should stick with his trusted XV, or change it. A mountain of a task versus Kilkenny awaits Wexford, and naturally, added game-time, will increase chance of injury.
Injuries
From the two games, there's no injuries to report, which is fantastic now considering the position the Yellowbellies are in. Two successive wins against Carlow and then Kilkenny at Wexford Park, would set us up nicely. We'll need a full compliment to attain those two wins, and it's helped by the lack of numbers on the injury front.
The Game-Plan
It'll be interesting to see how Fitzgerald and Wexford approach this game. Whether Kevin Foley will be deployed as sweeper, or whether he'll be pushed further up the field poses another question. It'd make more sense if he's continued in the sweeper role, because like it or not, the sweeper-system will be in place for the remainder of the campaign anyway.
Featured Image Credit: Nicola Reddy Photography