It always feels exciting to be standing on a precipice….
To know that your years of hard work away from the bright lights is finally starting to pay dividends. That's how it must feel for anyone involved in Wexford rugby as they tune into the biggest games of the hemisphere and recognize more of the warriors taking to the field.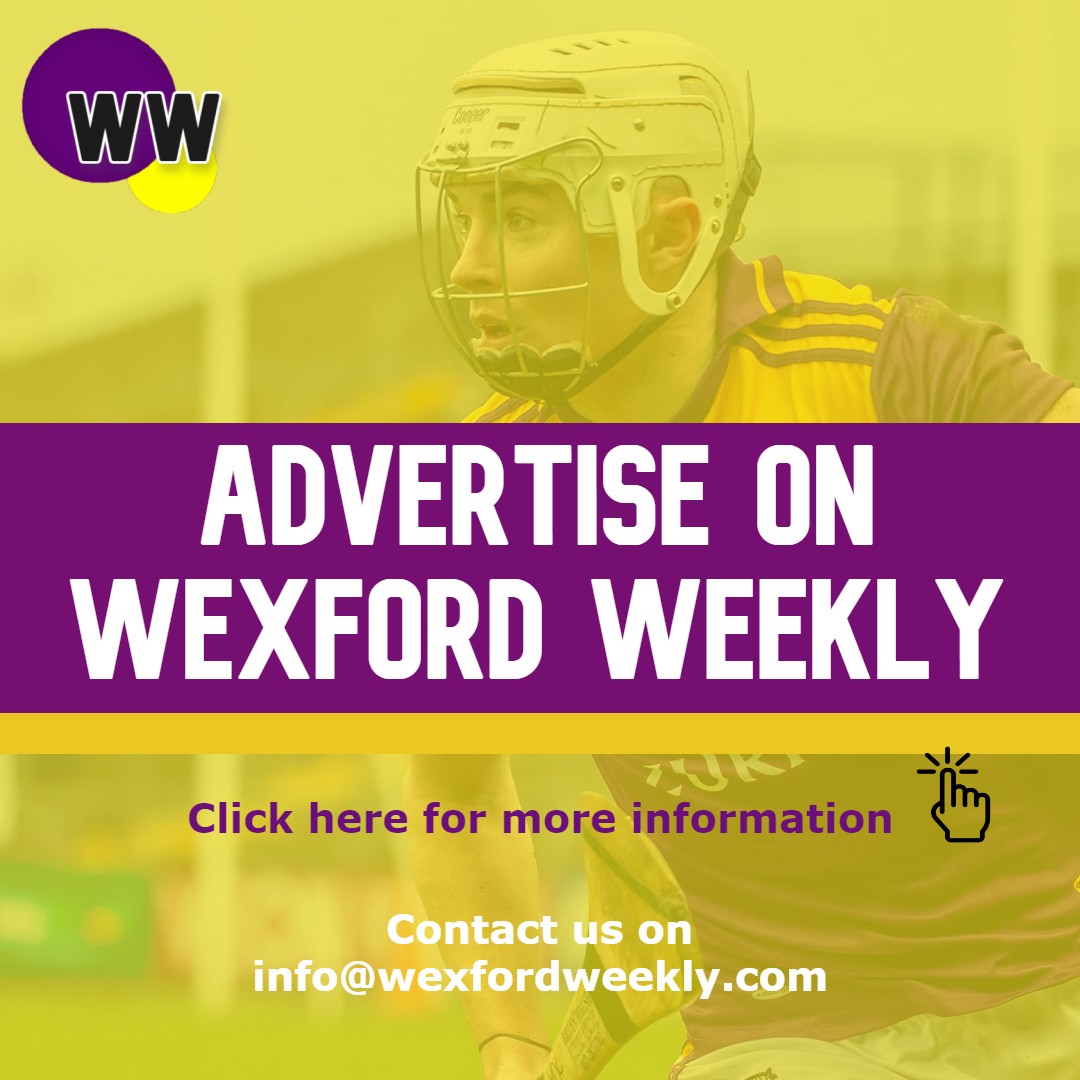 A poor relation no more, the scrum mad amongst us can take pride in watching our county men stand shoulder to shoulder with the best on the world's stage. Behind those are a next generation of stars who are looking to prove that Wexford's rugby love affair is no one-night stand.
To be fair, it's not like rugger is a stranger to these parts. Tributes are rightfully paid to Dr Karl Mullen, a Courtown native and a reminder of rugby's amateur history. This was back in a time when the doc was more worried about fixing bones than breaking them. Ireland's first ever Grand Slam captain was also a mainstay of the Lions in the rare old times.
He lead the tourists to a series win over Australia while coming up short against New Zealand in 1950 when the thought of the other side of the world was simply alien to most. Credit must also go to former Lions Nick Popplewell and Gordon D'Arcy as well.
Heroes for sure, but they represent a scattershot approach to the sport here in the last century which meant the cream rose to the top while the rest of the milk was discarded. Such exceptions to the rule thankfully lead to a review of operations in a sport that finally found its feet in the South East during the new millennium.
The last decade or so has brought forward a cohort of professionals, no longer burdened with the yolk of a day job or concerns that going abroad was your only chance to flourish. Modern players come complete with a medical and tactical knowledge that Dr Mullen couldn't have found in his best textbooks.
The GAA wasn't an enemy any more but now stands as a worthy training ground helping a true dual player to break through with new skills and an appreciation for hard work.
The ultimate example of this is of course Tadhg Furlong. Genuinely world class, they speak his name in hushed tones in Auckland and Cape Town.
Even as a ten-year-old, the papers were scrambling to cover the boy who "learned to tackle before he learned to walk". A leading light who helps to shine the beams on his club New Ross, Tadhg has all the hallmarks of someone who will go down as one of the best to pick up the ball and run with it.
When a rising tide like that emerges, the hope is that all boats will float. Fortunately, the processes and protocols are in place now so that this flash in the pan is leading to a roaring fire.
Heat rises to the top which might explain why the north of the county is basking in the sunshine right now. Think of Paul Boyle, who has been recently capped at international level.
The Gorey RFC man has found his place out west with Connacht and has raised his game to be considered amongst the starters in what is Ireland's most stacked back row ever. Boyle took his cues from fellow forward Robin Copeland who last year at 33 decided to add some French flair to his game by moving to Soyaux Angoulême XV Charente (say it 5 times fast).
We also have to celebrate Wexford's latest Olympian Foster Horan. Horan is another from the production line in Clonattin, who is now hoping to inspire Ireland to greatness in the 7s game.
The future is bright as well. A quick scan through the provincial development squads shows Yellowbellies a plenty. You have the likes of Ben Popplewell (Son of Nick), Mark Boyle (Brother of Paul) and Charlie Tector starting to make a name for themselves with Leinster.
The Blues are also home to the Deeny brothers Brian and Paul, the elder Brian picking up preseason cap for the seniors in the summer. In Galway, there's a strong South East flavour as well. Prop Greg McGrath and winger Josh O'Connor, both former Wexford Wanderers men, are coming through one of the most exciting academies in the sport. Surely it's only a matter of time before these boys get their opportunity to show it's not all hurling and strawberries down here.
Let's not forget the women's rising stars either. While Katie Fitzhenry departed the major stage with integrity having transformed the Irish senior team during her six years at the top, she too was pointing out a path forward.
Enter Aoife Wafer, last seen captaining the Leinster U18s to an Interprovincial success and getting a callup to the national 7s side, and her team-mate, Katie Whelan. Like Aoife, Katie has been given a full-time women's 7's contract and was also part of the Leinster u-18 team for the previous three years.
It's clear that the floodgates have now opened and we can't wait to see the talent rushing through. The fact that these two eighteen year-olds are just through the the youth set-up and have already received professional contracts with the Ireland 7's would undoubtedly encourage younger girls to give rugby a try.
Also a word for the junior rugby superstars out in the Ross Road. Enniscorthy have had a long wait to return post pandemic but the two years melted away as they put Midleton and City of Derry to the sword in the AIL rounds 1 and 2. There were fears that the jump from Leinster League might be too great to sustain.
However, it's now a club that has the structure to establish itself at the highest level and won't be pushed around by the big boys. Remember the names, Daniel Pim, Ben Kidd and Ivan Jacob. I also want to praise Nick Doyle once again. One day this column won't be dedicated to the hurler, footballer, or Superman that he is. Today is not that day.
Being on the edge can be a scary place.
The pressure can make your legs wobble and set your mind racing. But this is a path that has been treaded before. There's a community behind every one of the names mentioned here which means fear doesn't have to take over.
As a county, we are at the start of a new adventure in rugby and we need to make sure that we follow every twist and turn, every up and down, and give these guys the help and support. The bandwagon is leaving soon, make sure you're on board.
Read also:
Remember to submit your news to Wexford Weekly! To advertise on our socials or website, email our team at info@wexfordweekly.com