Following up on the record success of 2022's event, Wexford Pride's annual 'Pride in the Park' is returning to Min Ryan Park on Saturday May 27th…
Now in its 4th year, this celebration of County Wexford's LGBTQIA+ community is the first event of the Irish Pride season and it boasts a mix of local performers and music along with representatives of Ireland's largest drag house. Attendees can also browse a variety of stalls from local businesses and get information from community organisations promoting social equality across County Wexford.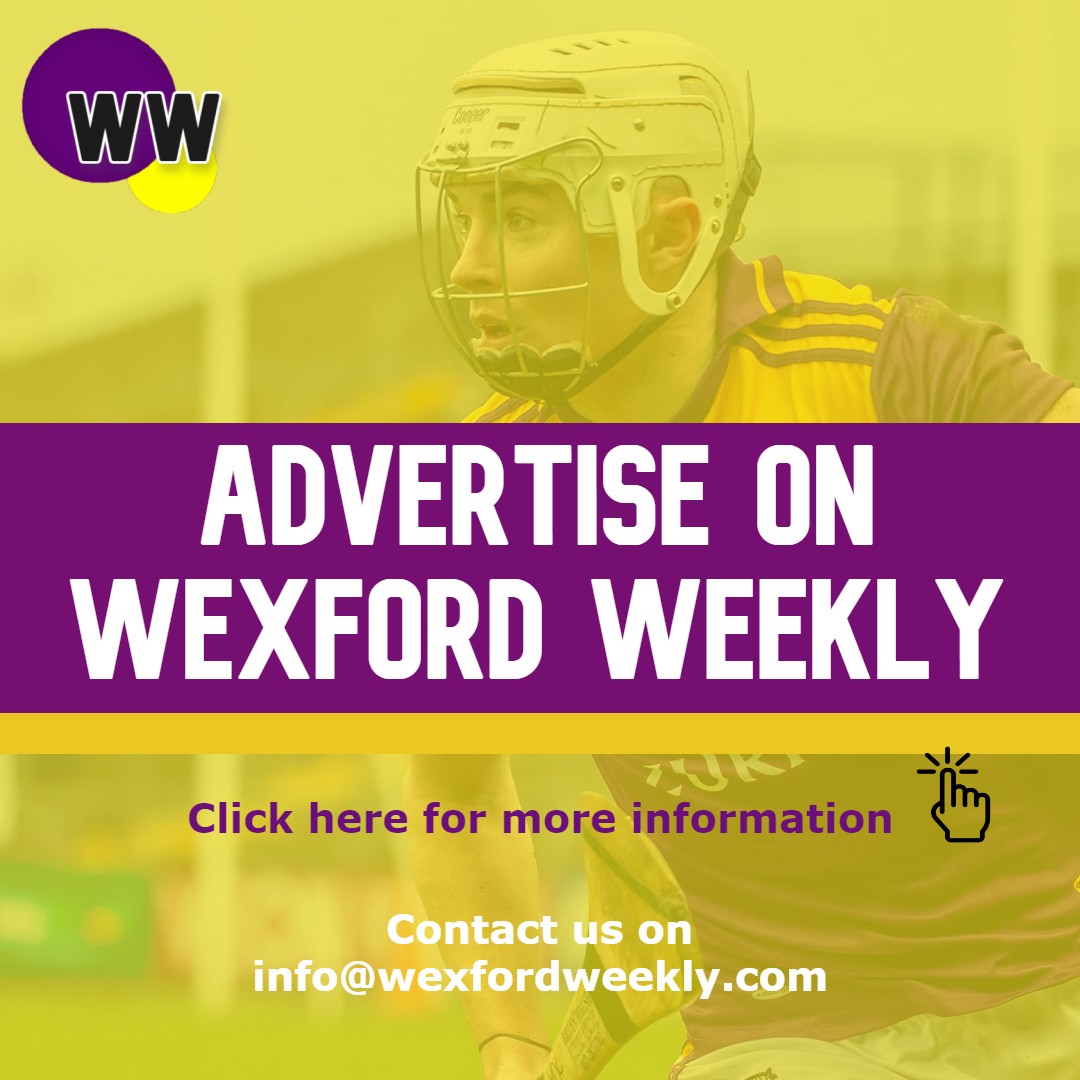 Entertainment on the day includes performances from Wexford-based musicians Peer Pleasure, Andrei Boyd, and Lilli O'Brien Dobbs, and spoken word pieces and music from FDYS's LGBT+ group 'Orbit'. Dublin native ELKAE makes her first appearance on the Wexford Pride stage this year. Kicking off their Pride season and returning to the South East for their second year running are drag queens from Cork's Haus of Mockie Ah!
In addition, Pride in the Park once again plays host to a whole range of stalls from small businesses as well as to a number of community-based organisations united in the fight against social inequality in County Wexford.
After the family-friendly celebrations wind down in Min Ryan Park, the Pride After Party kicks off in Wexford Arts Centre. This features a variety of LGBTQIA+ performances from Disgraceful Cabaret hosted by Poppy De Scarce.
"We're all greatly looking forward to this year's Pride in the Park and Pride After Party. It's a lot of work for such a small committee, but it's worth it because these events go beyond joy and celebration. They mean something to so many people, whether it's connection, belonging, visibility, or safety. Building on last year's theme of queer joy, this year also highlights the importance of community building, intersectional solidarity, and the power of visibility for the LGBQTIA+ community in the face of growing hostility. We're coming together to reaffirm that there is a place for LGBTQIA+ people in Wexford and across Irish society. " Vic Kelly-Victor (they/them, Treasurer)
As an organisation, Wexford Pride has experienced huge growth in the past 12 months, with the establishment of an LGBTQIA+ support group in Enniscorthy, fortnightly social meet-up Tea on The Quay in Wexford town, and a monthly book club.
"In addition, we've brought the LGBTQIA+ community and allies together at seasonal events including our Halloween Ball and Queer Christmas Market. Most recently, we've launched the queer zine 'Aiteach', which shares the experiences of LGBTQIA+ people across Co Wexford."
Wexford Pride is committed to supporting, uplifting and advocating for all corners of our community. Every segment of the LGBTQIA+ community is welcome, including members of BIPOC, Traveller & Roma, and immigrant groups.
We recognize that the LGBQTIA+ identity can intersect with many other lived experiences and identities. As such, they are committed to challenging all forms of racism, ableism and queerphobia to maintain a safe space for all who attend our events, including Pride in the Park. They've been working to support and engage with community organisations, including Wexford People Helping People and Wexford's FDYS.
Speaking to Wexford Weekly, they stated that the organisation was also fortunate in the past year to march alongside LGBT+ members of the Traveller and Roma Community in Dublin Pride and uplift our trans siblings nationwide at two Trans & Intersex Pride protests.
"It is tough to be queer at the moment. Queer identity is being treated as a wedge issue to generate moral panic in the media. Particularly as a trans person, hearing this rhetoric can be incredibly isolating and cause considerable fear. However, through our work, I've come to realise that the antidote to bigotry is truly in building community. We've experienced huge growth in the last year and have had the privilege of watching connections build and support networks form, be they between individuals or between organisations invested in the same fight for social equality. Pride in the Park is a culmination of the relationships, trust and creativity by people coming together to create better! It is an event forged in the shared belief that LGBQTIA+ folks deserve to be accepted and respected and are entitled to occupy space in society in their fullest and most authentic selves. There is huge power in being part of an event like this!" Rían Browne (he/him, Public Relations Officer).
About Wexford Pride:
Wexford Pride is a voluntary community organisation led by and for the LGBTQIA+ community. It works to support, advocate for and celebrate the LGBTQIA+ community and the diversity of experiences, identities and cultures that comprise it. Wexford Pride runs a number of community events including a fortnightly LGBTQIA+ Community Support Group, a fortnightly Tea on The Quay social meet-up, a monthly book club, annual events including a Queer Winter Market, Halloween Ball, and Pride in The Park, and creative projects including 'Aiteach' a queer zine featuring contributions from across County Wexford's LGBTQIA+ community.
Read also:
Remember to submit your news to Wexford Weekly! To advertise on our socials or website, email our team at info@wexfordweekly.com