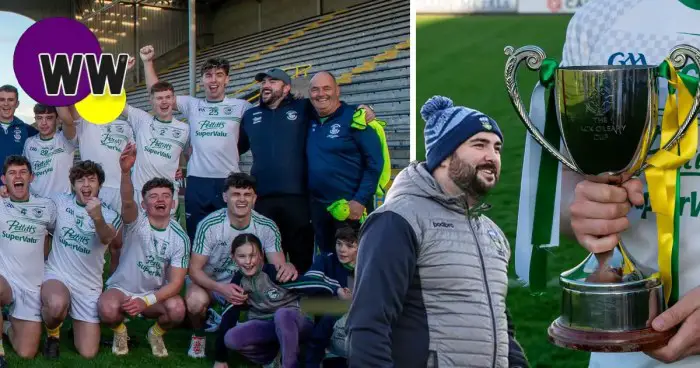 It has been a great year to date for Naomh Eanna GAA club…
Earlier in the year, at adult level, they were crowned Wexford Senior Hurling Champions. On that same day, in the curtain raiser, their Junior Hurling team were crowned Champions on County Final day too.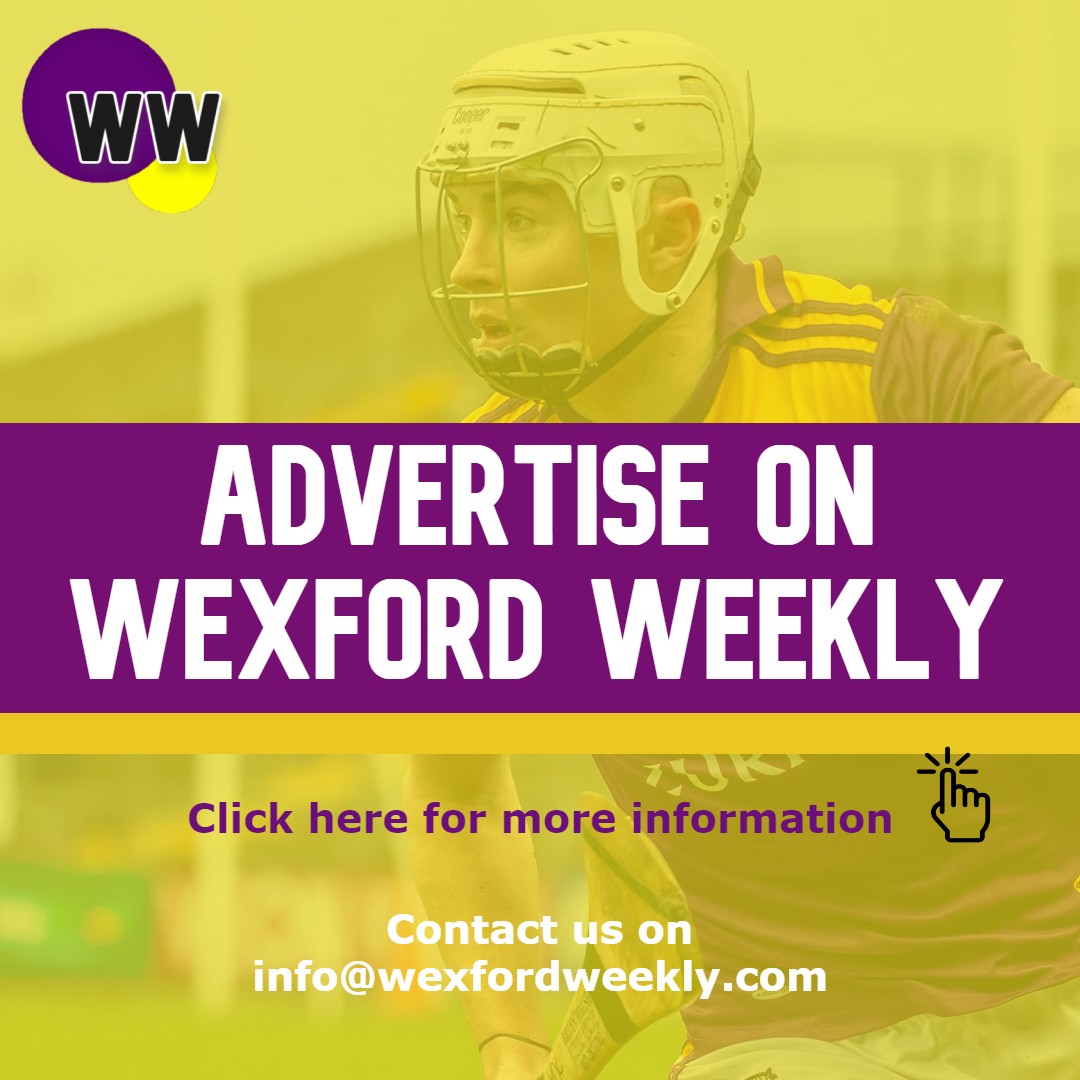 Just last weekend, the Gorey club won the Wexford Intermediate Football Championship when they defeated Rathgarogue Cushinstown on a score-line of 3-14 to 0-08, promoting them back into the Senior Championship for the first time in over two decades.
After Naomh Eanna's win in the Intermediate Football Championship, we caught up with their manager, James Flood, to discuss his side's achievements and his hopes with the team for the future.
Flood is relatively young in the managerial scene. Although he is still only 29 years of age, he comes with an array of experience and an impressive CV that would be beneficial to any team.
A native of Castletown, he has been involved with their underage set-ups as well as their Senior set-ups in recent years. With the Castletown Seniors, he acted as an opposition analyst from 2019-2022, a period which saw the club claim two Senior titles. With Castletown, he also managed the u20's which seen them win two titles from 2018-20.
Along with this experience, he had opportunities to learn from others in inter-county set ups, acting as a coach with the Wexford minors from 2020-22 and a coach with the Wexford u-20 team in 2019 and 2020.
Notably, Flood is also a coach with the UCD Sigerson team, while this year, along with managing Naomh Eanna, he has been managing the Intermediate Footballers in Newtown GAA Club in Wicklow.
The experience he has been gaining before taking over the Gorey side in December did not go unnoticed though, as it appeared that some of the Naomh Eanna players were keeping tabs on his progress in the managerial and coaching scene.
"A number of players reached out early last December wanting to know was there an interest and obviously there was to work with a talented group of players. From day one, the goal was to do the double. Golden generations only come so often and you have to make hay while the sun shines," Flood told Wexford Weekly.
Taking over the Naomh Eanna football team would come with some challenges though. One would think with the Naomh Eanna Senior hurlers progressing far, it could hinder the footballer's preparation. However, Flood insists that it was never difficult because of the proactive approach taken by the club and the adult club managers.
"There was zero difficulty. I was involved in the hurling win in an analysis role and James Quirke (Naomh Eanna Hurling Manager) was involved in the football in a similar role. Both codes worked well together. We're all grown ups and we spoke honest and candidly to each other at the start of the year and agreed a way for it to work. And it did work with the group winning the double."

"If both codes are at each other's throat, the only people who suffer are the players and if that happens, it's a failure on the managements part straight off. Success breeds success and a rising tide lifts all boats. When one code goes well so does the other and winning is a habit. Both myself and James Quirke are singing off the same hymn sheet in that regard so it's a credit to the club that they found 2 likeminded people who wanted to win, irregardless of the code," he insisted
Reflecting on the campaign as a whole, he stated:
"A week's break would have been nice in between football and hurling to let guys relax. All through the group stages, we were conscious of managing everyone's workload and the biggest challenge was factoring in breaks for every player across the group stages," he said.
While he does state that the split season is the way forward, he does make one suggestion that could improve the Wexford championship:
"The current championship structure with the split season is ideal. It allows clubs to fully focus on one code at a time. If you go 2 weeks on 2 weeks off, then the same problems are still there if you go far in both your playing week in week out. I think they need to possibly change either the football or hurling championship to 4 groups of 4 and run one off in 6 weeks rather than both in 8 weeks. It gives teams meaningful games the whole way through the championship, eliminates dead rubbers and allows a break week somewhere along the way too," he said.
To win any Championship must be an amazing feeling. But to win the Wexford Intermediate Championship, within your first year at the club – acting as the manager aged just 29 – must be a special feeling too.
"I think, at 29, I'm the youngest person to lead a team to a championship win in Wexford in a long long time. I'm delighted to have been involved and to see progress from a team who didn't get past a QF for the last few years to make big progress and win the championship this year is a credit to the players and a testament to how driven and coach able they are."
Their promotion will see them play against the likes of the Shelmaliers and their North Wexford neighbours, Kilanerin, and Castletown during next year's Wexford Senior Football Championship, teams who would predominantly be strong Wexford football clubs.
"To win the intermediate championship was a super feeling. It's great for football that a super group of players will be exposed to top level football. It's great for North Wexford to have 3 senior teams in the district. North Wexford is a real football stronghold and this group of players have the potential to win a Senior championship and make a huge impact in Senior football in Wexford," he said.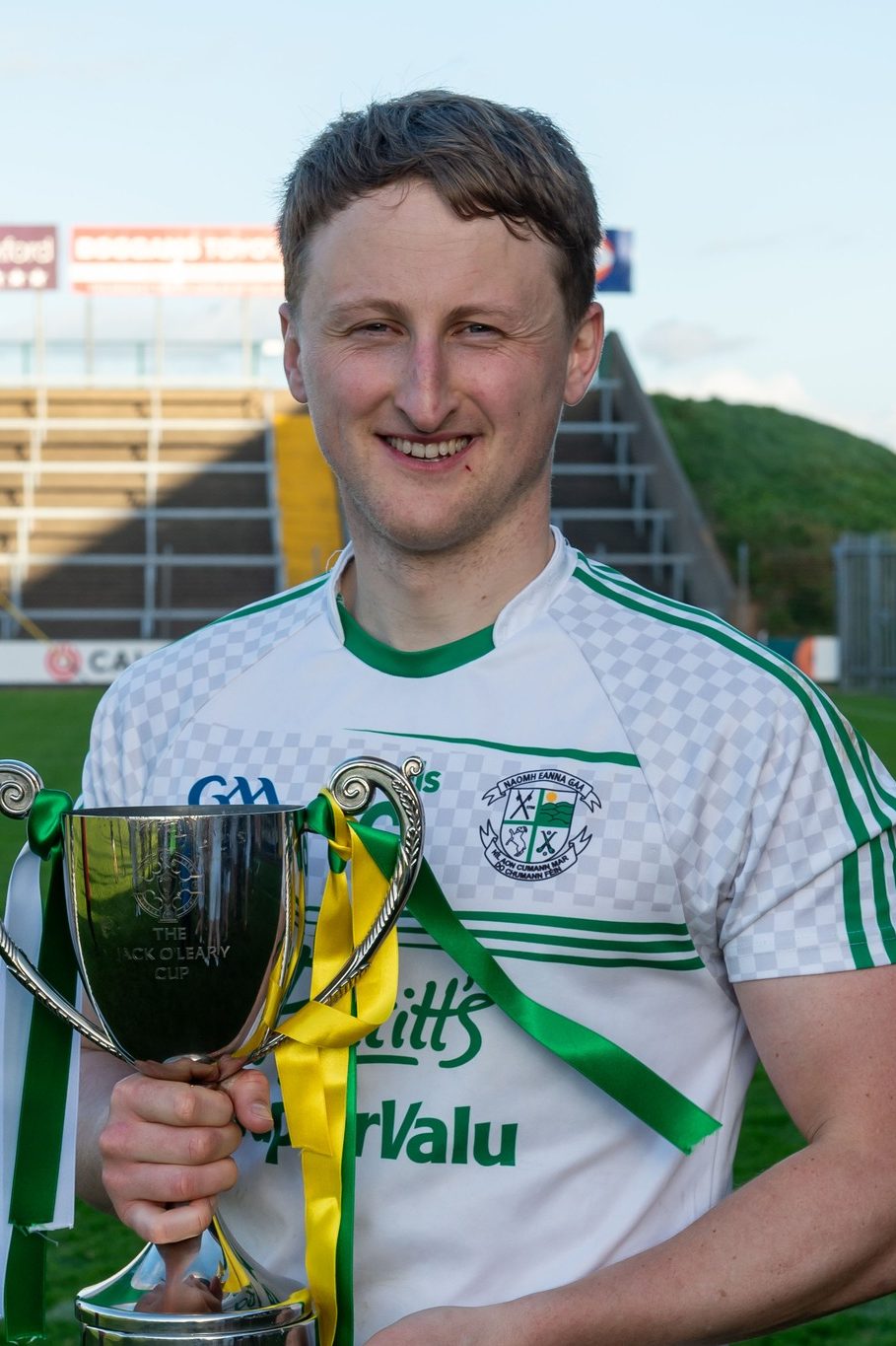 Next year, they will not be there to make up the numbers. For teams just promoted, typically one of the aims is to 'stay up' or to gain experience. But, with such a winning mentality and with a number of young players still to progress through the ranks, Flood insists that the aim is to attain silverware in 2024 too.
"The hopes are to challenge the top senior teams and go for success again next year. Success is winning the championship. There's a group of players we'll capable of doing it and that's our aim," he said.
But in the short-term, they will be not be focused on next year – and they'll be focused on next week instead. After winning the Wexford Intermediate Football Championship last weekend, the Gorey lads did not have too long to celebrate. That's because they're scheduled to take on Rathkenny of Meath in the AIB Leinster Club Intermediate Championship this weekend. It's an away clash for Naomh Eanna, with the game being played in Pairc Tailteann.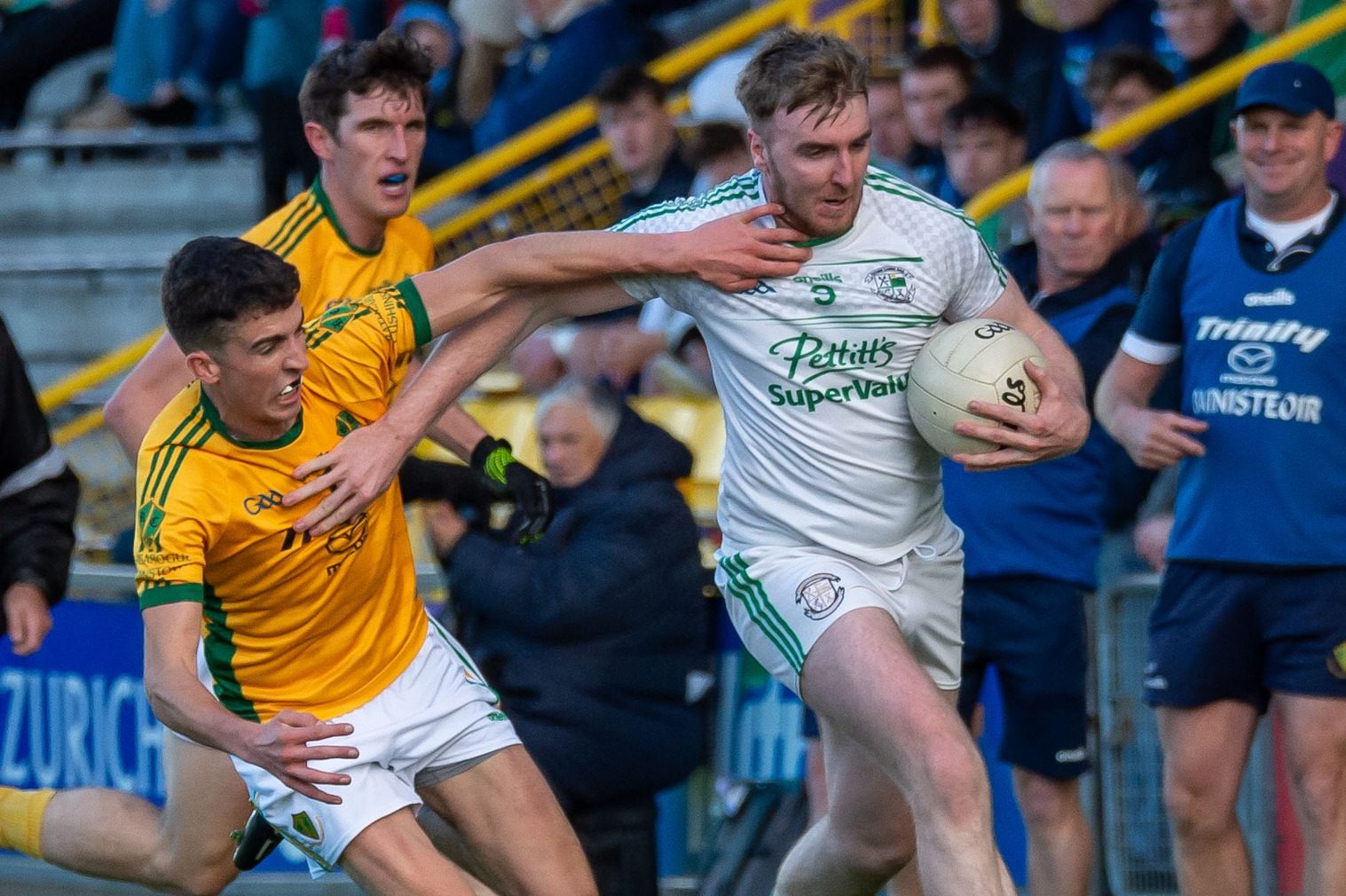 After Naomh Eanna's win against Rathgarogue-Cushinstown in the Wexford Intermediate Final at Chadwicks Wexford Park, one of their key players, Michael Molloy, noted how meticulous their coach Flood was in his preparation for games.
"Flood did a great job getting us all together. He kept the morale high. He really had us set up. He had his homework done on every single opposition. We knew what we were going to be facing. He was brilliant all year," Molloy said.
There's no doubt he will have his homework done for the club's Leinster Championship clash too. Looking ahead of the Leinster football clash, he is under no allusions, knowing exactly how tough of a test the next game will be.
"I'm really looking forward to Leinster. It's a tough draw to start, but the county has great tradition in this grade the last few years, with Kilanerin and Fethard both going far. We want to make a statement to remind everyone football in Wexford is alive and kicking and not in the doldrums as is often reported," he told Wexford Weekly.
The Naomh Eanna footballers take on Rathkenny of Meath in the AIB Leinster Club Intermediate Championship this weekend on Saturday October 21st.
Meanwhile, it has been confirmed that Naomh Eanna, the Wexford Senior Hurling Champions, will take on Kilcormac Killoughey of Offaly on November 11th.
Value our site? Register NOW for as little as €3 per-year… 
For a €3 Subscription, click here. 
For a €6 Subscription, click here. 
Enjoy our content? Want to keep reading it? By registering, you will have access to all of Wexford Weekly's content and you'll also be supporting a growing independent brand. We thank you for your continued support. It costs less than one cent per day to register on Wexford Weekly. If you value our site, we really appreciate it.
– Access to all content
– Improved, premium features 
– Discounts on products 
– First to know about future buses 
– Discounts on future events 
Read also:
Remember to submit your news to Wexford Weekly! To advertise on our socials or website, email our team at info@wexfordweekly.com