A Wexford man is travelling around Ireland and showcasing the country's hidden gems…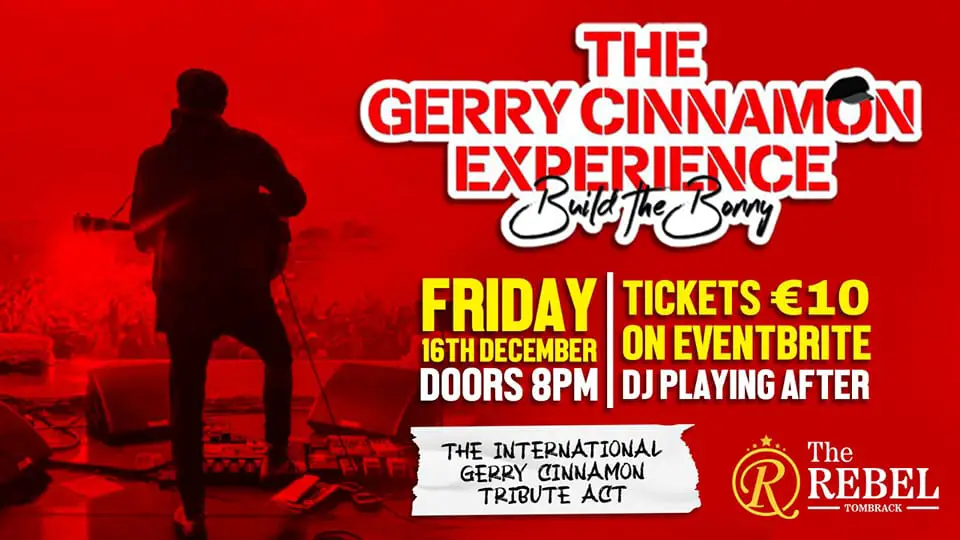 Some people tend to give out about Ireland, but others, others appreciate Ireland for what it really is. Wexford man Tony Smith is definitely one person who understands this, but appreciates the many beauties of this little island:
"For years I always said to myself that I wanted to see more of my own country. If ever I was going on holidays, I almost felt guilty that I was going to another country when I hadn't even explored my own. I had always been a fan of going to scenic places around Ireland and would post a small amount of photos on my own account."
"People would often text me and ask me where I was, so I decided to set up my own separate travel page to document cool and scenic spots around our island just to show people how unbelievable Ireland can be. Sometimes, the people of Wexford, myself included, can be far too judgmental and closed minded about things."
Tony recently set up an Instagram account to showcase the beauties of Ireland via social media to the general public. It seems like a simple message, but he encourages people to post whatever makes them happy. During an era when young people are spending more time than ever online and attached to their mobile phones, it's a message that should be shouted loud and clear:
"I wanted to set up this page for a long time, but I was honestly afraid of what other people might say or think of me. I eventually convinced myself that I am just setting up this page for myself and no one else. I would love if other people from Wexford followed suit and started caring less about other people's opinions and more about just doing and posting whatever makes you happy."
From the sandy beaches, to the historic castles, the battlefields, the green hills, the lakes and the waterfalls, Ireland has to be up there with one of the most scenic countries in the world.
Tony is travelling the length and breadth of the country in a bid to highlight some of the more unique places that Ireland has to offer. We've all heard of the tourist hot-spots, but the Tony Travels Instagram page looks at some places that are not-so-well travelled too.
From all the places and the hidden gems he has travelled to in Wexford so far, we asked for his opinion on the best one:
"I think the best hidden gem in Wexford has to be Baginbun Beach in Fethard. I am ashamed to say I had never been to this beach until recently when I went sea cave kayaking with Graham and Alex from The Irish Experience. I was taken aback by how calm the water was and how unbelievable the surrounding area looked and so I'm going to go with Baginbun beach."
Travelling around Wexford is just one of the many counties in Ireland that he's appreciating though. From his experience so far, he believes one of the best hidden gems in the country is located in County Tipperary:
"I think the best hidden gem I've found to date has to be the Portroe Dive Centre in Tipperary. It's located below the graves of the Leinstermen and is totally hidden from view from the road. It is private property and not easily accessible as the dive centre is active, but there are still opportunities to see it by asking the Portroe Dive Centre staff."
If you're interested, you can follow the Tony Travels Instagram page (Tonytravels10_) here and it's something we'd definitely recommend.
---
Register Now! For as little as €3 annually…
Soon, some of our content will be restricted. By registering, you will have access to all of Wexford Weekly's content and you'll also be supporting a growing independent brand. We thank you for your continued support.  
– Access to all content
– Improved, premium features 
– Discounts on products 
– First to know about future buses 
– Discounts on future events 
For a 3 Euro Subscription, click here. 
For a 6 Euro Subscription, click here. 
---