Oulart-The Ballagh are the latest club to call for action… Error, group does not exist! Check your syntax! (ID: 2)
The Oulart The Ballagh camogie team are calling on the Camogie Association to address their concerns on the club championships.
Oulart-The Ballagh were victorious in the 2020 Wexford Club Camogie Championships.
Due to Covid-19, the Leinster Club and All-Ireland Championships did not take place.
After some backlash surrounding their initial plan, the Camogie Association released a revised fixture schedule. Their newest fixture schedule, however, does not involve the 2020 All-Ireland club championships taking place.
Oulart-The Ballagh have joined the rally calling for action and for clubs to given the chance to represent their county in the All-Ireland club series.
The club has highlighted that it is "never too late to do the right thing."
The full statement can be read here: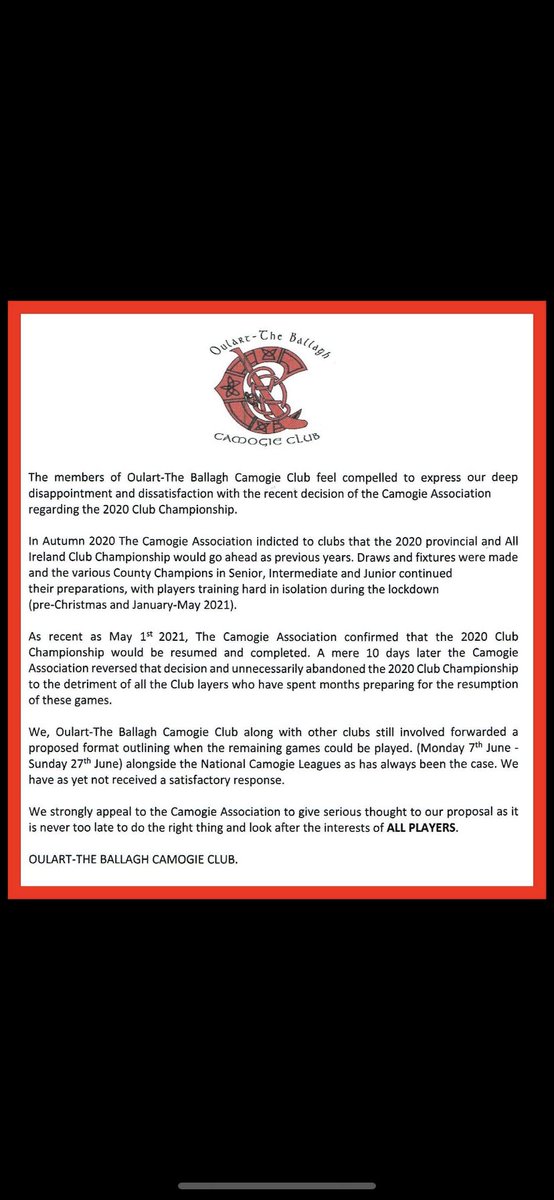 Error, group does not exist! Check your syntax! (ID: 1)
Your business can also be featured on our website. If you're looking to advertise on Wexford Weekly, please check out our advertising rates here & then drop us an email.
Read also:
Wexford's Fixtures For 2021 Allianz Hurling League