After highlighting some of the best mindfulness spots around Gorey, we have now decided to point you in the right direction for some of the best places around the Enniscorthy district…
No.5 Ballyvaldon Beach, Blackwater 
Ballyvaldon Beach is a gorgeous beach full of beauty and is a hidden gem. One of the more secluded and untouched beaches in the whole county, Ballyvaldon Beach has a wide and lengthy expanse of beach that rivals any individual beach in Wexford. Once you get out onto the sand, be sure to take a relaxing walk either to your left or right, the choice is yours, as you have all the time in the World to stroll this amazing stretch of our coastline.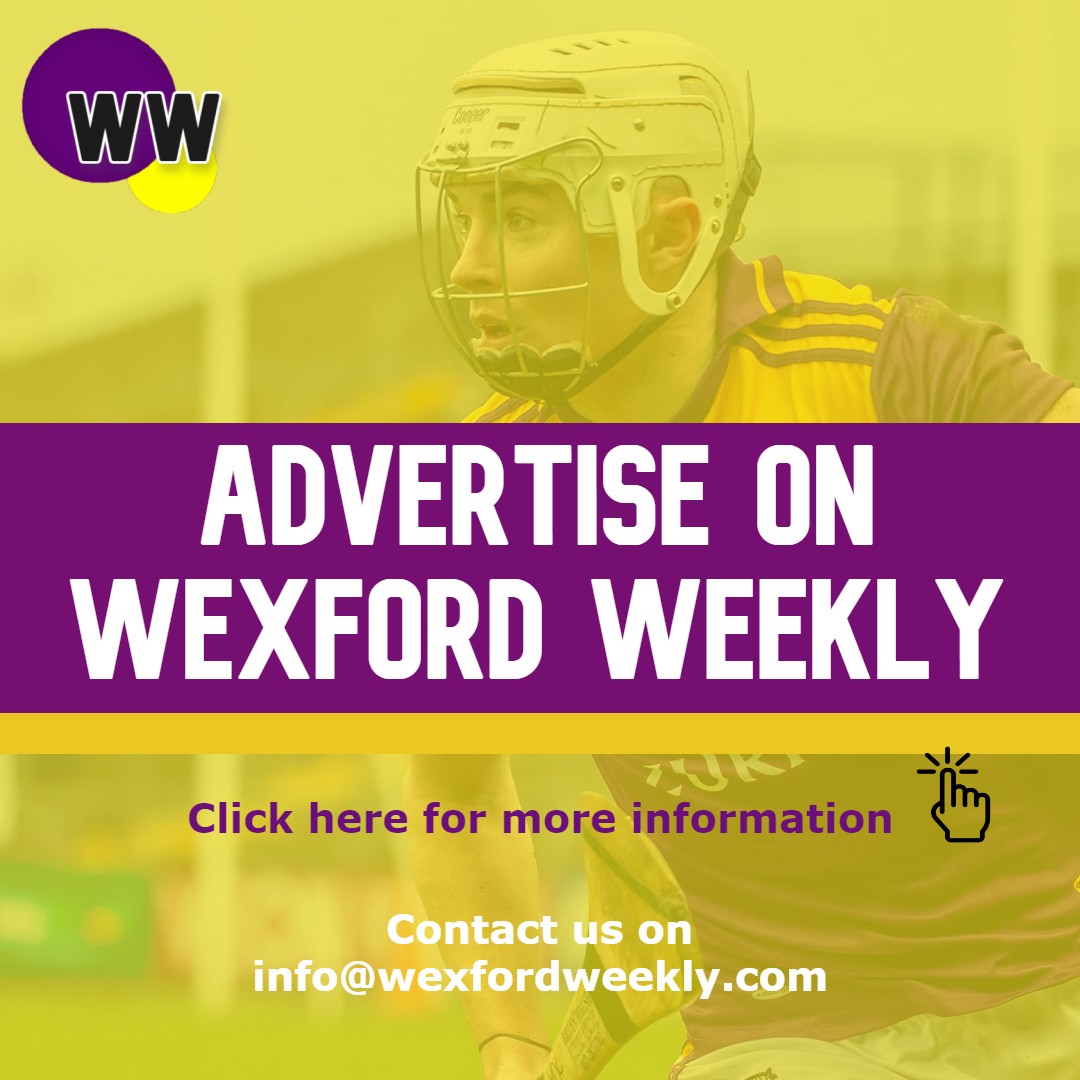 Whenever I'm on a local beach, I sit down and look out to the sea with the sun shining down. It totally chills me out, just the gentle movements of the waves and the comfort of the beach in a spectacular setting. It does wonders for the mind and gets you thinking positively. Here in Ballyvaldon, I invite you to be at your ease.
Parking is located at 52.462513, -6.296494.
No.4 Ferns Castle, Ferns 
Ferns Castle is a magnificent originally 4 towered 13th-century castle (1226) built probably by William Marshall the Younger. I think there is something in us that finds strength and appreciation from these unbelievable structures that date back so long. The Castle grounds feature a lovely lawn and some perfectly placed seating benches to sit down and chill out. One of these is located right slap bang in front of the Main left-hand tower of the Castle.
Looking up at the fantastic architecture of the impressive stonework and key features you will notice some great work that will delight you because of its sheer beauty. A visit to the site also gave me a sense of focus and inspiration for my future ventures, in a way of, if people could do this 800 years ago, surely I can achieve my goals in years to come. It is a truly magical place steeped in our tremendous history. 
Car Park located at 52.590811, -6.499969 
No.3 River Slaney, Edermine Bridge, Edermine, Enniscorthy 
The River Slaney at Edermine Bridge is a fantastic location to spend a few minutes on a sunny afternoon. I would recommend maybe taking your own seat down to the slipway where Edermine Ferry rowing club work out of. Then look on at the fabulous views upriver towards Enniscorthy. It's an amazing sight as you can see a good 3 kilometres or so of the Slaney Valley and the river itself.
This stretch of the river is quite wide and impressive, which has that lovingly effective way of relaxing you on a sunny day. Added to the physical beauty of the Slaney, if you are lucky the experience will be made all the more special with local Wildfowl present in the area. 
Parking located at 52.454458, -6.562959 

No.2 River Urrin, Kiltrea bridge, Kiltrea, Enniscorthy 
I came across this lovely stretch of the Urrin River long ago, but it was only on a recent visit that I fully appreciated the magnificent soothing properties of this lovely part of the Urrin River Valley. Standing at the bridge and looking South (same side as the farm gate) a beautiful scene greets you and all is calm in your World. A lovely mix of nice trees, sun lighting up the beautiful green fields of the area and the gentle flow of the waters beneath you gives you a feeling of rejuvenation of your mood and back to pure relaxation.
It's a fabulous location and definitely had the effect of lifting my spirits just simply from the scenic views and as I have said many a time the quality time spent looking and listening on, beside a cute little river. 
Location of parking spot approximately 52.510964, -6.645406 
No.1 River Boro, Borodale, Enniscorthy 
The River Boro at Borodale, known locally as the Soldiers Hole, a beautiful natural pool in the river is a place that is just so, so relaxing and a must-see. Park in the Borodale car park and make your way down the slope to the river using the trail signs. Once you hit the river, walk leftalong the metal riverside walkway until the river widens into a circular-like pool and here you can stop, sit down or stand by the river and spend some nice chill-out time and mindfulness time. It's just a perfect location, the river comes under Victoria Bridge and then turns into the pool with deep wooded sides on the West and South sides of the valley, it is really spectacular.
Looking across the river to the right lovely native woodland leaps to the skies with Oak and Holly on show. The Boro River is tranquillity personified as it makes its slow journey through the Valley. This landscape in Borodale is naturally built to soothe your senses and feel very relaxed combining the above qualities for an all-round amazing experience 
Parking is located at 52.471848, -6.582559
If you enjoyed reading this article, please do check out the author's article on the best mindfulness spots around the Gorey district.
Value our site? Register NOW for as little as €3 per-year… 
For a €3 Subscription, click here. 
For a €6 Subscription, click here. 
Enjoy our content? Want to keep reading it? By registering, you will have access to all of Wexford Weekly's content and you'll also be supporting a growing independent brand. We thank you for your continued support. It costs less than one cent per day to register on Wexford Weekly. If you value our site, we really appreciate it.
– Access to all content
– Improved, premium features 
– Discounts on products 
– First to know about future buses 
– Discounts on future events 
Read also:
Remember to submit your news to Wexford Weekly! To advertise on our socials or website, email our team at info@wexfordweekly.com