The Wexford hurlers are in flying form. Attaining their first Leinster title victory in over fifteen years, a buzz was reignited throughout the county…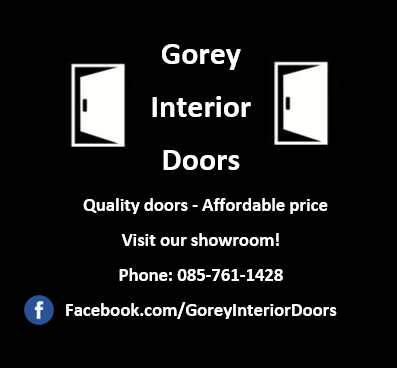 But while the win was great for hurling throughout the county, it could be even more dooming for Wexford football, which is arguably already pushed aside due to the county's committment to hurling, according to former manager Paul McLoughlin.
McLoughlin resigned after two years at the helm, leaving the Wexford footballers in a dismal position. When he accepted the job, it was a difficult job. Now, it remains a difficult job and it will be for whoever takes over next. Due to this and the current position of the Wexford footballers, it's vital that the next managerial appointment is the right choice – a choice that would enable a rebuilding process.
Here, we look at some potential and suitable candidates for the vacant Wexford football job:
Ciaran Deely
After four years managing the Exiles, Deely wasn't given another contract with London GAA. Deely, who is a sports scientist and a former Wexford footballer, was recently asked if he was interested in the position. Speaking to RTE, he responded saying it would be "very hard saying no to your own county…" His expertise, modern approach and visions for rebuilding would be welcomed back home in the Model County.
Anthony Masterson
Former Wexford goalkeeper Anthony Masterson is one name that continues to pop up during discussions. Not only does the Castletown player possess a passion for Wexford football, he works extensively with Gaelic Football promotion with Wexford GAA and has managerial experience with the Wexford Ladies Footballers. Even though he lacks managerial experience at senior mens level, he's definitely an option. If appointed, maybe, he could bring former team-mates PJ Banville and Eric Bradley into the set-up, who've been working with Wexford's u-20 footballers for the past two years.
Colin Kelly
A former Louth player and manager, Kelly is another likely candidate for the vacant managerial position. Kelly joined Paul McLoughlin's backroom team as a coach during the end of his second year, and it's likely that the board would approach someone of Kelly's callibre; a person with senior inter-county and club managerial experience, he's definitely a suitable candidate. Westmeath fans in particular hold a soft-spot for Kelly, as he guided their Senior football team to two National League promotions during his three-year tenure from 2015 to 2018.
Conor Counihan
Cork's Conor Counihan was heavily linked with the vacant Wexford football position after Seamus McEnaney's departure in 2017, moving into odds on favourite with major bookmakers at the time. However, Counihan was recently appointed as Cork's Gaelic Football project co-ordinator, so it's unlikely that he'd fulfill two roles, especially due to the commuting distance. Despite this, once again, he's a name that continues to pop up during discussions and as an All-Ireland winning manager, he's certainly a person that can begin a rebuilding process within the county.
Brendan Kehoe
Kehoe, Wexford's current u-20 manager, is another likely candidate for the position, especially if they're looking to get someone home-grown, with a willingness to rebuild for a number of years. Kehoe is no stranger to success though; in 2011, he was involved in a coaching capacity with the Wexford u-21 footballers, a team that went on to win the Leinster Championship.