The spoils go to the Rapparees of Enniscorthy. An utterly dominant performance during the Wexford Senior Hurling final on county final day has put the entire South East on notice….
It was goals galore that helped them to title glory over St Annes. Admittedly, it was a little damp squib for the neutral after a championship where almost anyone could be beaten, but it was truly an awe inspiring annihilation that will spark wonder in future generations.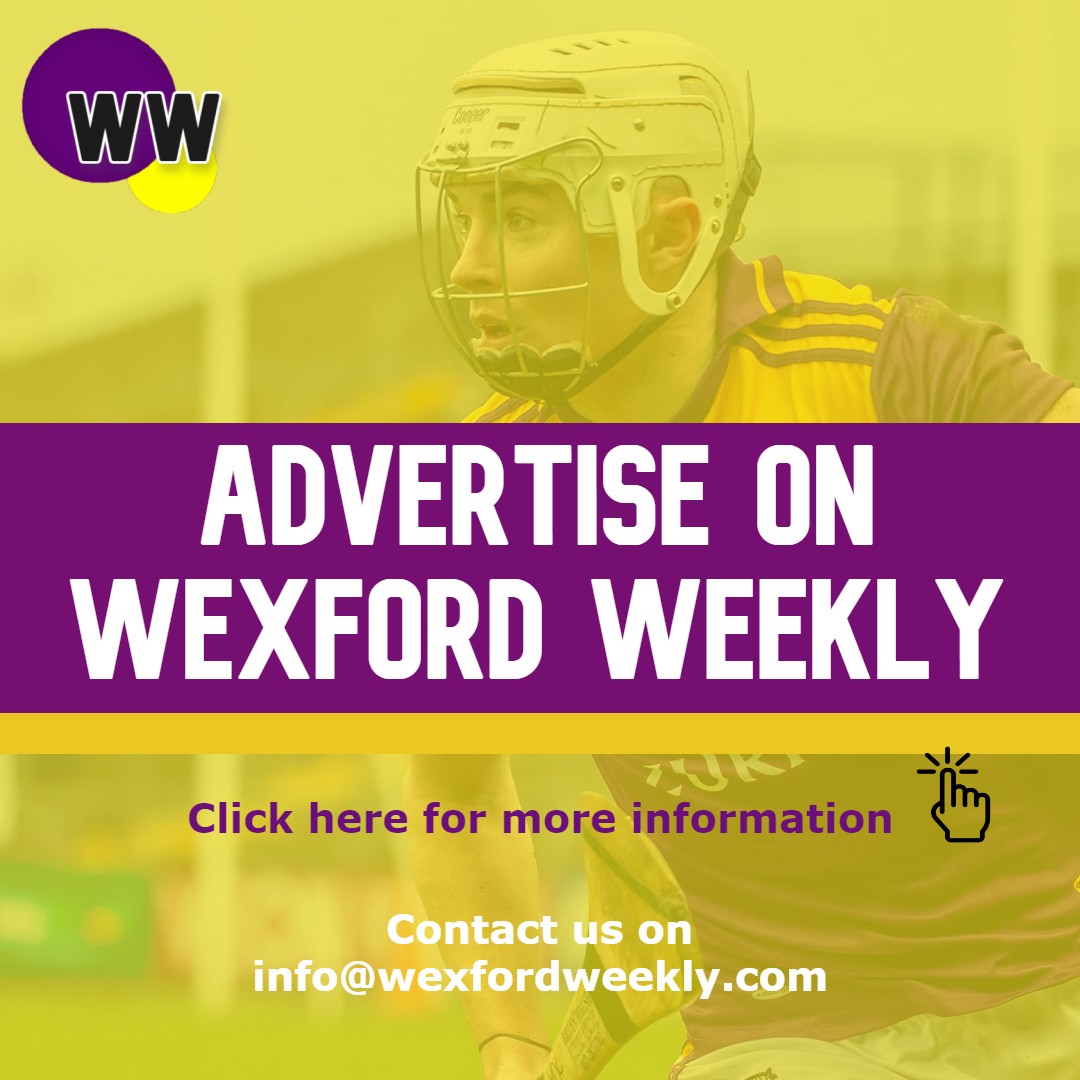 But we're a hungry bunch in Wexford GAA.
You can be sure that mere seconds after the final whistle blew in Chadwick's Wexford Park, the D word was shouted from the rooftops.
Many of Sunday's heroes will change their Green and Red for a more alarming Amber as the Wexford football championship returns next weekend. Defending champions of course, the pressure is now on the Starlights to go back to back and properly cement their place in local history.
One must question whether or not a double can be achieved in 2021. We have to look to last weekend's fallen foes for inspiration, given that the turn of the millennium will never be forgotten in Rathangan. It won't have escaped Enniscorthy minds either having lost the football to Annes in 2000 and the hurling the following season.
Even going two in a row has been beyond the most talented squads. Only Horeswood have managed since '06 when they needed a replay to put Castletown to bed spurred on by names like Leigh O'Brien, PJ Banville, and Ciaran Deely.
Looking through the Stars' selection, one can come to the conclusion that they might have the stones to do it.
A mixture of youth blossoming and experience could lead the way. Putting the wily (Ricky) Fox alongside the enthusiasm of Lenny Connolly and Oisín Pepper worked wonders in the hurling, while Alan Tobin continues to prove his worth every time he approaches a field, no matter what the sport.
Add in the likes of Pa Doyle and the Starlights have a panel that is ready to challenge on all fronts. They have a taste for celebration in the Cathedral Town and now a new bishop to impress as well.
The challengers? Well, take your pick. The strength of the football championship in the Model county is widely known. Five clubs in the last 20 years have picked up their inaugural senior win and the so-called "kingpins" in Castletown would only secure their twelfth if successful this year.
The men in Maroon will feel they left their own back to back behind them last year and nothing will get their blood flowing like a derby with Kilanerin early on. Speaking of them, the Liam Mellows side of the club take on Tara Rocks with the Intermediate A hurling championship on the line this weekend. Not for the faint hearted I can assure you.
It's the same colours, but a different debate down in St Martins. They'll need to rid the hurling demons and go again if they are to prove that the magic is still in Murrintown. The resurgence of Daithi Waters at inter-county level is all the inspiration they need to get back on track, while Sam Audsley is ready to show why he was on Shane Roche's radar recently.
The disappointment of the hurling semi-final defeat may just have subsided in Killurin for the Glynn Barntown men. They'll come into the football with something to prove knowing that they they let the Rapps away with murder in the last four of the hurling championship. No doubt, Mark Fanning will burst forward, free from the shackles of the net and terrify defenders with glee this season. Glynn might be the chancers choice, but don't write them off too early.
In truth, one could make a case for almost any team set to go to war in a week's time. Shelmaliers will never say die in battle, Gusserane's youngsters have the bit between their teeth now and the Woodies will want to follow up their hurling win with more glory. Another year of exciting action is before us and we'll have plenty to chew over in the next few weeks. As will Shane Roche and his management team.
Roche, along side his Wexford Senior Football management team, will be hoping to unearth some stars to add to their growing reputation as saviours of the big ball.
Last July's heroic last stand against the Dubs should hopefully be the start of the journey rather than the end.
As monstrous as the service from the likes of Brian Malone, Daithí Waters and Ben Brosnan has been in the Purple and Gold, it's now time for the next generation to step up. 
Whereas before, players might have been put off by the negativity, but that can't be an excuse any more. Look at the grins following the Wicklow win, listen to the plaudits as we showed the Metro men that they wouldn't walk another All-Ireland. There's a path forward now that can't be denied. Hopefully, some of our top athletes will answer the call and give us more reasons to cheer next summer. 
But it's not all about the intercounty game. As we sit on the precipice of another football championship, let's remember how important these clashes are. Crowds will increase and games will become more intense as a result. Recently, Rapparrees club man Lenny Connolly was in tears on the radio trying to describe what it meant to end the hurling hurt for Enniscorthy. After two of the most difficult years, you can be sure whoever comes out on top will look to provide a light for their community too. The best of luck to all teams. Your moment for immortality is nigh.
Wanna Keep Reading This Content?
Register Now! For as little as €3 annually… 
From December 1st 2021, our columns and improved content will be restricted to Wexford Weekly annual subscribers. By registering, you will have access to all of Wexford Weekly's content and you'll also be supporting a growing independent brand. We thank you for your continued support.  
– Access to all content
– Improved, premium features 
– Discounts on products 
– First to know about future buses 
– Discounts on future events 
For a 3 Euro Subscription, click here. 
For a 6 Euro Subscription, click here. 
Read also:
Remember to submit your news to Wexford Weekly! To advertise on our socials or website, email our team at info@wexfordweekly.com