Wexford lost out to Davy Fitzgerald's native Clare last weekend…
The Wexford hurlers were certainly not up to the standard we are now accustomed to.It was a frustrating performance, but as with all February hurling games, several lessons were learned and there's positives to take from it as always.
Speaking to South East Radio following the game, Wexford hurling manager Davy Fitzgerald gave an honest reflection on the Yellowbellies' performance:
"We could have been a bit better… It's disappointing, because it's a game we could have won…"

"Listen, there's been enough of years you were struggling against other teams. This was a top team we were playing against. We didn't struggle. We had the winning of the game – we didn't win it, but we've a lot of the boys to come back in yet."

"While I'm disappointed, maybe I'm realistic. There's ups and downs – but everyday I go out with those boys, I want to win for them and for the supporters."
Not only did Wexford have the wind advantage in the second-half, but they also had the advantage of an extra man after Clare's John Conlon was sent off before the half-time mark:
"The period after he got sent off, we lost our way. I think we sat back and expected it to happen. We were only two or three points down at that stage, next time we are going down at before half-time – that shouldn't have happened!"

"It was like the All-Ireland semi-final. When they've a man sent off, we tended to sit back a bit. We did start well after half time, we were up, but it was just the bad wides. If we had thrown over a one or two of them at the crucial times, we would have kicked on."
Wexford are not out in the Allianz League this week, however, they will play a challenge match against Waterford, which will take place following the opening of Ferns St-Aidans' new pitch and dressing rooms.
Wexford's next game in the Allianz National Hurling league is a game in Chadiwcks Wexford Park against Brian Cody's Kilkenny and Fitzgerald is expecting a host of Wexford players to return to the fold that day.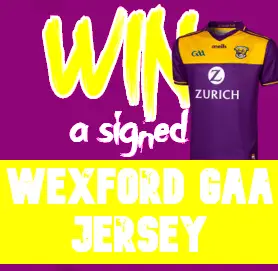 If you're looking to advertise with us, please check out our advertising rates or email us at wexfordweekly@gmail.com.
Read Also:
Wexford's Allianz Hurling & Football League Fixtures
The Sidelines Will Be Interesting For The Wexford-Clare Match