Unfortunately, that number is due to rise too…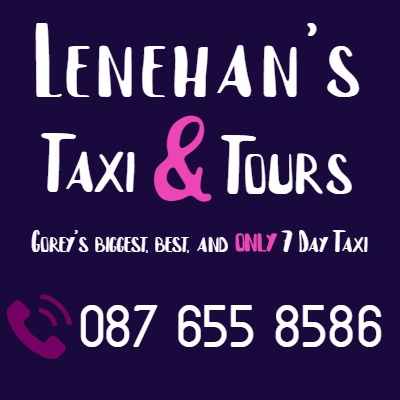 The first confirmed case of a person contracting coronavirus in Wexford occurred Sunday March 15th. It was believed to be a female from the Gorey area, who was then referred to the test centre at Wexford General Hospital.
Since then, another case of the Covid-19 coronavirus was confirmed in the New Ross area.
It is worth noting that since the first case was confirmed in Wexford, the HSE have been providing more clarity relating to the location of the cases in an effort to reduce misinoformation around pandemic.
The HSE now release updated daily figures with locations of current and new cases of Covid-19 coronavirus across the Republic of Ireland.
New broke-down figures released today highlight that Wexford now unfortunately have seven confirmed cases of the Covid-19 coronavirus.
An additional 204 new cases confirmed on Tuesday March 24 brings the Republic of Ireland's toll to 1329,
With Wexford's new test centre operational since Monday, the number of confirmed cases is expected to rise over the next few days too, as additional testing will be completed on Wexford patients with symptoms.
It is unprecedented times for people across the globe due to this pandemic. The Irish public are advised to continue following the HSE's guidelines in these difficult times to limit the spread of the virus.
Read Also:
Wexford GAA Could Follow Limerick With Proactive Measure Against Covid-19