Wexford Weekly's campaign to find the best of everything finished on a high note tonight…
It was the last of the Wexford's Best' polls before we release our new and free e-Book in just a couple of days time.
We were looking for the place that sells the best coffee in Wexford. Close to 400 people engaged in a 24-hour Facebook poll and the results are as follows:
10 – Lemon & Lime, Wellingtonbridge
Lemon & Lime are only recently opened in Wellingtonbridge, but it's clear that they're doing something right. Last year, they gained notoriety for their coffee from the coffee hut 'The Rollin Bean', however, they have now their own residency in Wellingtownbridge. Despite the change in name and place, their lovely coffee has remained the same. Along with the coffee, another thing that is a hit with the customers is the warm fire-place.
9 – Impresso Café, Enniscorthy
Impresso Cafe is based in the heart of Enniscorthy. The shop overlooks the Slaney and it's the perfect place to sit down, take in the views, and enjoy a nice latté.
8 – Swan Bar, The Faythe
It's not the first time that the Swan Bar in the Faythe area of Wexford has made it onto a Wexford Weekly list. It's clear that they can do it all. Not only do they have a great pub, but they also produce unreal coffees! With a nice outside area to sit down and enjoy, we'll be definitely testing it out!
7 – Sonny K's Coffee Van, Waddingtown
Sonny K's Coffee van is located in the Waddingtown area of Wexford. Along with some tasty coffee and delicious treats, they also have an array of tasty lunch options available. Judging by the picture below, we now know why it's so highly rated.
6 – Sue's Coffee, Kilmore
Sue's Coffee gained the number six spot on the Wexford Weekly poll to find Wexford's best coffee. Recently, Sue's Coffee was in the news on our site after the business decided to donate all funds raised from the coffee to the victims of the recent Bridgetown floods. Sue's coffee is typically based at the Kilmore GAA Club Grounds and at the Murrintown Community Centre.
5 – The Red Door, Bannow
The Red Door Deli & Coffee Shop is a family owned business run by the proprietor Michael O Connor, former head chef of Whitford House Hotel. The Red Door is situated in the heart of Carrig on Bannow village along the Scenic Bannow Drive and it has been described as "a must stop for all". Interestingly, The Red Door coffee shop is one of the few coffee spots on this list with their own residency.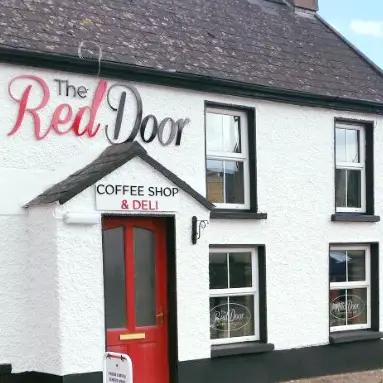 4 – The Hooftop Cafe, JFK
The Hooftop Bar and Cafe is a mobile bar and cafe unit converted from a traditional Rice horse box. In Wexford, they've been based at the JFK Arboretum which is one of Wexford's tourist hot spots and also a highly rated place to visit, according to another one of our polls.
3 – The Trough, Kerlogue
The Trough is based in the Kerlogue area of Wexford town. They are another mobile coffee unit. Several months ago, they also found themselves on Wexford Weekly for producing excellent coffee. One thing remains clear; they have maintained that high-level of consistency with their coffee.
2 – Maria's Cupán Tae
Maria's distinctively coloured mobile coffee hut is a hit with Wexford Weekly followers. The mobile van can be found across various locations in Wexford such as the Enniscorthy Rugby Club, at Wexford Wanderers, or many other hot-spots. Maria's Cupan Tae will be soon venturing to the Cullenstown area of Wexford.
1 – FIKA By Daniel, Gorey
This new little coffee shop received 78 votes, approximately 1/5 of all totalled votes in this Wexford Weekly poll. People vote because they are loyal, but they are loyal because the coffee is good. It's clear that this was the case here for FIKA by Daniel, a new coffee hut based at the PTX tyre site on the Courtown Road in Gorey.
For many, it's not just the coffee or the tasty savoury treats that FIKA has to offer. Along with that, it's the excellent customer service, the chats, and the likelihood of leaving with a smile. It is all these factors that make this the number one spot to get a coffee in Wexford.
If you enjoyed reading this article, we're sure you'd enjoy our pieces on Wexford's best pubs, Wexford's best beer gardens, Wexford's best take-aways, and Wexford's best restaurants for a meal for two.
If you'd like to support us and you appreciated us writing this article, why not register on Wexford Weekly? This will give you access to all of our premium content and you'll avoid any content blocker.
Register Now! For as little as €3 annually… 
For a €3 Subscription, click here. 
For a €6 Subscription, click here. 
From December 1st, some of our content will be restricted. By registering, you will have access to all of Wexford Weekly's content and you'll also be supporting a growing independent brand. We thank you for your continued support.  
– Access to all content
– Improved, premium features 
– Discounts on products 
– First to know about future buses 
– Discounts on future events 
Read also:
Remember to submit your news to Wexford Weekly! To advertise on our socials or website, email our team at info@wexfordweekly.com